The first Christian worship service in Mexico was in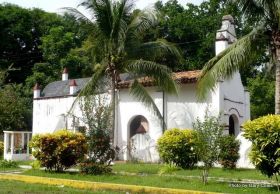 1519 in La Antigua, Veracruz. Four years later the first chapel in the Americas was built by Hernán Cortés and is named the Chapel of the Rosary (Ermita del Rosario). It is a picturesque tiny church in the beautiful lush green setting of the tropical rain forest.
The town of La Antigua is considered to be the first real Spanish town in the country and was established...