A Perfect Day in Paradise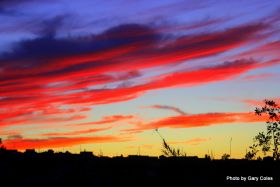 The sun is barely peeking over the horizon as I grab a cup of coffee and step into my yard. There are a few clouds and as the sun catches them they light up and create a spectacular sunrise to start the day. As I sip my coffee, I enjoy a multitude of vibrant and colorful flowers and lush foliage.
The air is sweet and clean (not much pollution here). I love the fragrance from the flowers and some...