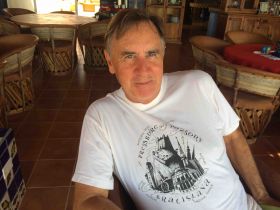 From an interview in July, 2016 by Chuck Bolotin, Best Places' VP. Business Development:
Chuck:
Bill, you are a real legend and pioneer here in the La Ventana area, which we should let everyone know is a little seaside village about 40 miles southeast of La Paz. Everybody knows "Mr. Bill." Please let our visitors know your story in the area.
Bill:
My story starts in 1982. I had been to Mexico and I wanted to open a wind surfing school. I looked around all...