There's absolutely no reason to move your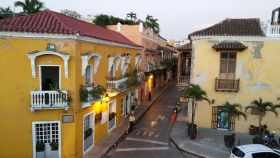 There's absolutely no reason to move your US brokerage account, investments, IRA, or retirement account if you retire overseas. You only need access to a computer or an ATM, so you shouldn't have any problem getting to your accounts, especially if you're living in the big cities.
It's not a good idea to open bank accounts overseas because you get two possible IRS reporting issues, as well as other issues of that nature. I would recommend keeping your existing accounts open, but I would not recommend opening additional accounts overseas.
(
The beautiful colonial gem of Cartagena, Colombia, pictured.)
xxx