Buying Real Estate In Panama
Posted by Lorna Culnane - Peace Of Mind on February 4, 2015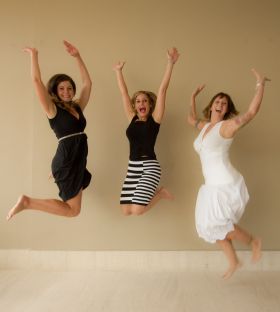 Wow! You have just finished reading a local paper and you have seen 14 different 'Realtors' advertised!
How do you know which one to choose? Do you go for the one with the biggest ad ("they must be successful, right?") or the one with the nicest looking ad, or the one that has pictures of the Realtors? ("I like the look of those people. They look honest and trustworthy")
Well, my advice is, you go for the one that has a license number! The ones who are registered as a business here, the ones who have a real office and are not operating from their lounge or terrace! The ones who can offer you proper paperwork and invoices (all business's here in Panama have to give you a factura by law).
Go for a company who is operating under a Panamanian Real Estate License, not someone who is 'borrowing' a license from someone else! Or someone who tells you they were a realtor in the US or Canada or anywhere else in the world!
Come to Panama and you will see what I mean. Every other person will tell you they are in Real Estate! Lucky for me I have a sense of humour, as I am almost embarrassed to tell people what I do for a living!
Try to find a firm that doesn't just sell you real estate, but offers the entire package; relocation advice and services, rentals, Visa applications, and mortgage information. Also, it's a good idea to find a firm that is either owned by, or closely affiliated with a prestigious law firm. This can come in handy for LOTS of occasions.
So please, if you are looking to invest in some real estate here in Panama, make sure you do your due diligence and work with a reputable company! Buying a new home is a huge thing for most people, let alone a new home in a different country! Don't be pushed or rushed into it by anyone and if you work with the right people it will be an enjoyable experience!