Three simple steps to a life of freedom
Posted by Ian Usher - House Sitting Magazine on November 26, 2016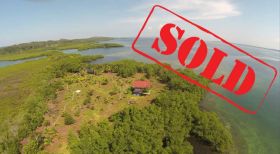 In early 2014 my partner Vanessa and I sold almost everything we owned. Vanessa sold her house in the UK, and I sold my small island home in Panama.
NOTE: You can read more about this in my previous "Best Places..." story.
Free at last
We were free. Free to go wherever we wanted, free to live life on our own terms.
Looking back on this decision we now see that it was the first step on a three step journey towards the global freedom we sought.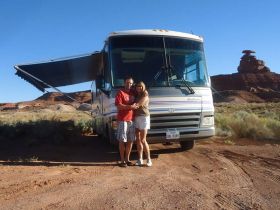 Our first planned adventure took us to the United States. We bought a secondhand RV in Houston, Texas, planning to spend a year or so free-wheeling our way around the country.
We enjoyed an amazing six months living on the road, visiting State and National Parks along the way.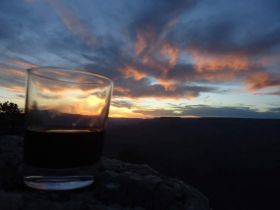 One of the highlights of the trip was parking at the South Rim of the Grand Canyon for a week or so, spending each evening watching the sun set over the magnificent landscape.
A few weeks later we trekked down into the canyon, crossing from North Rim to South, and then back again.
But with finances running low towards the end of six months we decided to sell our beautiful home on wheels, and figure out a way to make some money. We both knew that we didn't want to return to the 9-to-5 grind in the UK, where we both originally lived. What could we do?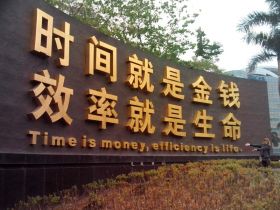 An off-hand suggestion from a friend kick-started our next adventure. We spent around four weeks completing an online course which would enable us to teach English to speakers of other languages. These courses are often referred to as TEFL (Teaching English as a Foreign Language). We invested a couple of hundred dollars each for this qualification, and a month later we arrived in China to look for teaching opportunities.
Everything just fell into place for us there. We found great jobs that paid very well. We opened bank accounts, and found a beautiful apartment in Shenzhen with a fantastic view across the water to Hong Kong. The cost of living was very low, but our wages were great.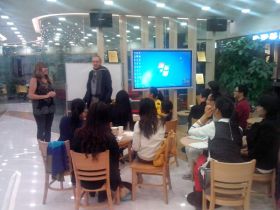 As native English speakers we found we were very much in demand, and offered private lessons for individuals, business lessons for companies, and worked part time at the local language centre.
Over the course of a year we saved more than enough to fund our onward travels. But as we prepared to leave China the next step of our journey to freedom fell into place. The language school we worked for told us they had an online department, and wondered if we would like to teach English over the internet.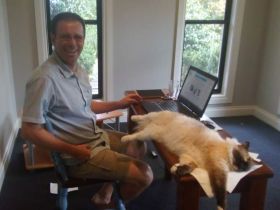 This was like a dream-come-true. We would be able to continue our travels, but earn a regular income along the way. We wouldn't simply be spending what we had managed to save. We would be topping up our funds as we traveled.
The third step which completed our journey to lifestyle of freedom was a conscious decision. When I owned the island and traveled away I had used the services of house sitters to come and look after the property and my dog, sometimes for months at a time. Inspired by the lifestyle of these house sitters, it was something we had long considered.
Since leaving China we have traveled for a full year, house sitting in some stunning locations.
We looked after a beautiful six-bedroom property with swimming pool in the mountains of Victoria, Australia.
In Fiji we took care of a boutique holiday resort in the off-season, overseeing the staff maintenance projects, looking after the pool, and enjoying the beach location.
Back in Australia, on the west coast, we looked after several properties and pets in Perth over a period of two months.
In the UK, for a quick visit in early summer, we had two short assignments, one with a swimming pool, a tennis court and twenty sheep, the other right by the coast in Devon.
Next came a month in Mexico, in expat favorite city San Miguel de Allende, looking after six cats in a lovely house for two expat Americans. They invited us back again for a second assignment, so we must have done a pretty good job first time around.
From Mexico we flew down to Panama, where in Bocas del Toro we looked after one of my previous neighbour's properties. This gave us a wonderful opportunity to catch up with friends we hadn't seen for over two years.
Nicaragua was next on the list, where in another expat-favourite city, Granada, we looked after a very characterful boxer dog and four cats, in another lovely house with a swimming pool.
A month of travel took us north into Guatemala, and then back into Mexico, where just last week we returned to San Miguel de Allende.
We are back with the six cats again, and will be here for six weeks, including the Christmas holidays. San Miguel often ranks in lists of "Top Ten Places to spend Christmas", so we are looking forward to this.
Next year we have plans to spend a week in the US Virgin Islands and a month in Cuba. We are then back in San Miguel for a third assignment - this place is really starting to feel like home now! After that we have a quick stop in the UK to visit friends and family before we fly down to Africa.
We're really excited about this one! A three-month off-grid home sit assignment on the edge of the Okavango Delta in Botswana. There is a touch of luxury - a swimming pool - and a touch of excitement - hippos and crocs literally at the bottom of the garden!!
Another stop in the UK is scheduled before our next house sit, which brings us back to the Caribbean, and a three-month assignment on Barbados. No swimming pool, but a very short walk to some beautiful beaches.
How do we manage to live like this? Well, we're not quite retired, as we do still have to work to support ourselves, but we usually average three hours or less on the days we do choose to work, so we consider ourselves very-much semi-retired.
The Keys to the World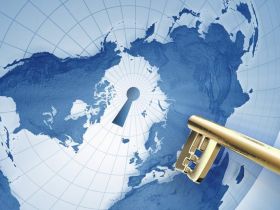 The three key parts of our lifestyle work together to afford us this amazing opportunity:
1) No debts
We don't own a home, so therefore don't have a hefty mortgage to service. If we ever do decide to settle somewhere in the future we would like to buy something outright, instead of falling back into the depths of the debt trap. Living as we currently do, with very minimal costs means we can save towards this future possibility.
2) Online income
Teaching English online means we can work from any location in the world. All we need is a decent internet connection. Our laptops are our offices.
3) Minimal lifestyle costs
Offering our services as house sitters means we can secure free accommodation in many of the places we travel to. Therefore the only real costs we have to consider are food, travel, and any entertainment we want.
The best places in the world to retire? At the moment our choice isn't one place, it's the whole world!