ALL EXPATS LIVING IN SAN MIGUEL DE ALLENDE ARE NOT WEALTHY
Posted by Dr Cedric - The McMillan Dental Clinic .... We Exceed Expectations! on January 27, 2018

A large percentage of Mexicans in San Miguel de Allende perceive that all expats (Gringos) living in the blissful hamlet of San Miguel de Allende are wealthy.
This is so far from the truth!
Many expats, and in particular Americans, live here on their monthly Social Security check. Most can live exceedingly well while others truly perish and must live like the locals in the marginalized communities.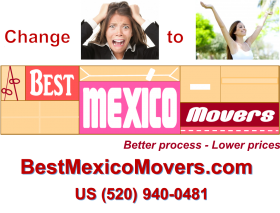 There are many Americans here on Social Security who receive less than half of the full monthly Social Security check, so they seek help in the form of subsidies from the Mexican government. Some receive a discount card for those over 60 from the government for services such as travel, Seguro Social (free health insurance) to be treated by the Health Department and government hospitals which perform substandard care.
I once saw an affable American putting groceries in bags at one of the tiendas (grocery stores). I was so surprised and baffled. I could not believe my eyes. I joked with him and said, "You might be better off in the USA, my friend," but who knows why he has sunk this low. Fate sometimes become our worse enemy.
Now in the USA we complain that foreigners are coming to our country and immediately applying for welfare and other government subsidies. Well, the same is also true here, and because Mexicans believe that Americans can afford to live at a higher standard than they do, so they ask, why are these Americans applying for free government services?
The lucky Americans who receive the full Social Security payment could live exceptionally well here. They could rent or buy a house, hire a maid, a butler, a gardener and have enough left over to dine in fine restaurants and travel through Mexico.
I believe, and I am convinced that poverty is truly a crime in whatever country that you live.
My expats compadres who live in San Miguel de Allende on marginal income are not received well by the general Mexican population, since they must compete with them for discounts and government subsidies.
The sad fact is that expats are competing with the locals for inferior services in most cases. They go to the local health departments for free dental and medical treatment and the quality of the treatment is abysmal. The indigenous Mexicans know so well the low standard of care so they prefer to suffer.
I am writing this article to inform my expat compadres who really cannot afford the cost of taking care of their dental care to please get in touch with me.
Don't sit at home in pain.
Time won't heal your wounds.
Please write to me . I might be able to help you by discounting 20% to 30% of your treatment if you qualify.