Why we move abroad
Posted by Ian Usher - House Sitting Magazine on November 26, 2016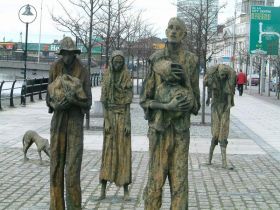 Are you unhappy with your life? Miserable at work? Don't like the area you live in?

Or maybe you are yearning for adventure, excitement and new challenges?
The reasons for deciding to migrate abroad are many and varied, but generally they will fall somewhere along the spectrum of two broad classes - push or pull.
Push
Throughout history people have migrated to new places because of difficult or intolerable situations in their home location.
For example, for Irish settlers heading for the New World opening up on the American continent, the driving factor was to escape from the deep famine that the potato blight caused in Ireland in the 1840s.
Anything seemed better than the prospects at home, and over one million people fled to look for better prospects.

Although usually not so traumatic as a terrible famine, many people feel pushed into looking for a new life in a different location:
Perhaps it cold and inhospitable weather that pushes people to look for warmer climates
Maybe opportunities for work are limited, and a new location may offer more options
Perhaps political change causes some to see the writing on the wall
Or maybe just plain boredom is what pushes you to look for something else
Pull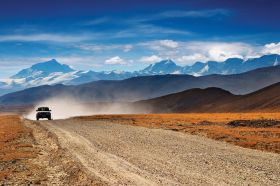 For others the root cause for migration is the pull of the new. Many migrants choose to move because they yearn for change. Perhaps they want to:
experience new places
live a different lifestyle
tackle new challenges
live a more adventurous life
take advantage of new opportunities
Of course you don't need to fall into one or the other category. It could be a combination of both that causes the ultimate decision to search for a new home in a different country.
What are (or were) your reasons for considering moving abroad?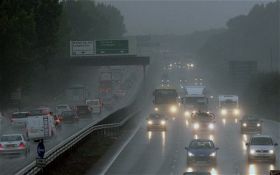 For me there was a small element of "push" for my initial move in 2001, from England to Australia. I'd had enough of cold miserable winters. But there was a much greater "pull". I was ready for travel, adventure, a new life.
I lived in Australia for 7 years before feeling the "push" and "pull" again. This time the push was a divorce, the sale of our house and the distribution of our assets.
The pull was the same as always. New challenges, new destinations, new experiences.
I traveled for a few years, settling briefly in Canada before eventually deciding to make Panama my home.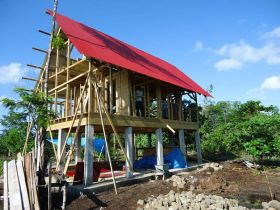 I lived on my small island in Bocas del Toro for three years, during which time I wrote my original story for "Best Places...", about the wild baby birds I shared my house with each year.
Shortly after teaming up with new girlfriend Vanessa, who joined me to live on the island, we were approached by a UK documentary team who wanted to film an episode for their show "Ben Fogle: New Lives In The Wild". The resulting episode can be seen on my website.
But after a year together on the island we were both feeling the "pull" again, ready to travel together and experience more of what the world has to offer.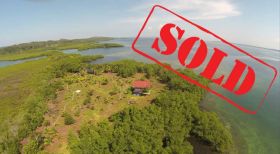 In early 2014 Vanessa sold her house in the UK and in May 2014 I sold the island. We had no home, no debts and nothing to tie us down.
There was an open world of opportunity ahead of us...
To be continued...