If you are going to live overseas, you need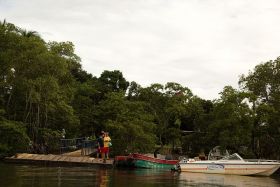 If you are going to live overseas, you need to research the country you are going to move to beforehand, and you have to visit the country several times a year and at different times because the weather can vary extremely.
I have friends who are retirees here in Panama, who, before moving permanently, lived here for about 3 months just to get familiar with the place and experience what it is like to be here. They wanted to get used to what the traffic might be like and how to get around. They also had to get used to the language because not everybody here in Panama speaks English. Knowing some Spanish is very useful.
So my advice is, go and experience what the country is like before moving in, which is a big difference from just going on holiday. I know some people who didn't do that and who came here and left, because later on, they realized that it wasn't for them.
It is also advisable to source your doctor, just so that you are all set and comfortable when you finally relocate. You also need to know where to get your day-to-day essentials.
Finding friends will just fall into place, because there are so many social events going on, especially for expats.
Also, prepare your documents and your bank accounts, because once you move to another country, you might need a lot of paperwork. Make sure that you have all your documents notarized before you leave your home country. The postal system is not always the same in your new country as it is in the country you left.
The best and most essential thing is to do your research on the country and find out what you need before you relocate.
(Isla de Cana, Cane Island, National Park, Panama, pictured.)
xxx