The Good Life in Boquete, Panama
Posted by Linda Jensen on July 24, 2014

Good friends, good coffee, great climate. Why not check out Boquete?
It was sad seeing the changes in America in the 2009, 2010, 2011 years. Obama had proven to be a total disillusionment. The rising cost of living was hitting us hard with increased costs for medical care and fuel, higher taxes, and Obamacare looming out there at the time. We were worried. Arne worked and earned good money as a freelance sound-man mostly for Lockheed Martin in Fort Worth. However, with my sick mother a five hour drive into Oklahoma, and my son, his wife and precious grandchildren five hours away in Houston, my daughter about 90 minutes away in Mansfield, Texas we were always spending more than we could afford.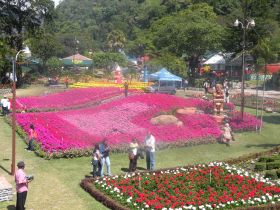 For almost two years I researched cost of living, crime, housing prices,medical care and other key features all over Texas and all over the USA. Each time I looked I kept seeing posts about overseas locations that were more affordable, mostly by International Living. However, I did bite. Each time I searched the important features and wants for us I came up with Panama. After many more hours I was able to find Boquete.
I read all I could about Boquete. I researched the real estate, rentals, and facilities. I checked out the medical facilities, crime, cost of living. You have no idea how many blogs I read as well as videos I watched. Then I started to fall in love with this little village in the mountains. I fell in love with the blue sky, the flowers, the little businesses. I kept being drawn to Boquete. I soon had my husband hooked
as well.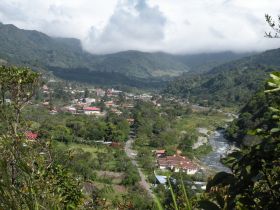 I have to admit to me it sounded almost too good to be true.I am a small town, rural person by nature. This town has all I need. I do not miss or want the hustle and bustle of Fort Worth or Dallas. I do not miss the traffic jams, extreme heat in summer or the harsh winters. There are no hail storms here in Boquete, no tornados, no hurricanes. Our patio is almost always 72 degrees. In Texas it could easily be 97 degrees in the early dawn without any sunshine. So no contest. The seasons here are wet and dry and the months in between both are extremely pleasant. It is often hot as Texas in David down the mountains near the coast but our little micro weather pattern where we live is quite comfortable.
Boquete has some very nice restaurants, hotels, entertainment, churches, schools, shopping, panoramic views. Plenty of Gringos, a melting pot of folks from all over the world. Happy to be here and few ever go home unless it is an emergency or they didn't belong here anyway!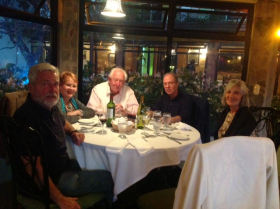 We came to relax, and we have. We have enjoyed improved health since living here the last 18 months. We enjoy the culture, the
expats
, the small town hustle and bustle that is Boquete. Taxi cabs hurry here and there. Buses going to and from Boquete to David and back. There is a mountain view from every turn. With a small amount of money you can enjoy a comfortable life style. We can make it on $1,500 a month here. No way that would happen in the US. Not with the expense of eating out and enjoying shopping; just heat and air conditioning in the US ate up any reserves, depending on the seasons.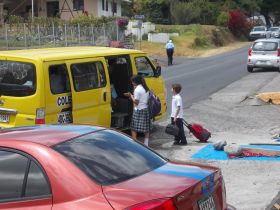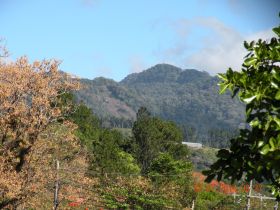 The community of Boquete has many volunteer opportunities, animal rescues, needy children, church and missionary work. There are arts and crafts, the Tuesday Market, workshops, hobbies ranging from woodworking and needlepoint to building race cars. Teaching, learning, enjoying the rich history and cultures of Panama, four growing seasons, beautiful farms and ranches, oceans, lakes and many rivers add to the enjoyment.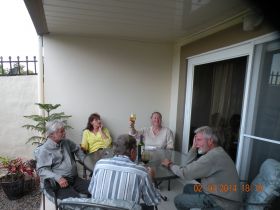 We re not rich. We live on our combined social security and we feel comfortable and happy here in the scenic mountains of Chiriqui Province, Boquete, Panama. It is a good life and we love it.
I wish this site had been up back then. I love it too.