There are only six (6) countries in the world w
There are only six (6) countries in the world which currently offer "economic citizenship" programs, which are:
The Commonwealth of Dominica ($100,000+)
The Dominican Republic ($200,000+)
St Kitts and Nevis ($250,000+)
New Zealand ($1,300,000+)
Ireland ($1,500,000+)
Austria ($3,000,000+)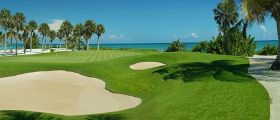 Numerous countries offer citizenship by "naturalization" including, but not limited to, Costa Rica, the Dominican Republic, Ecuador, Panama and Paraguay.
So, to best answer the question "What are the least expensive countries in which to obtain dual citizenship?" the answer would rely heavily on whether you have the financial means to afford an 'economic citizenship' program or the time to wait for a 'naturalization' program to come to fruition. Generally speaking, economic citizenship programs make second passports available within 3 to 12 months while naturalization programs can take 5 to 7 years.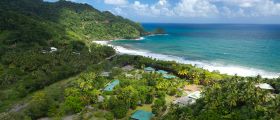 If the case is the former, then the Commonwealth of Dominica offers visa-free access to 76 countries with a charitable contribution starting at $100,000 for individuals and $175,000 for married couples.
The Dominican Republic offers visa-free access to 40 countries with a $200,000 business investment which "furthers the overall economic value of the Dominican Republic".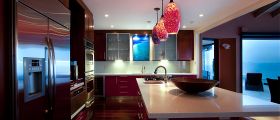 And St Kitts and Nevis offers access to over 125 countries through either a charitable contribution to the SIDF (Sugar Industry Diversification Foundation) which runs $250,000 for an individual and begins at $300,000 for married couples, or through the purchase of real property (the minimum investment is $400,000) with government fees running $50,000 for the head of household, $25,000 for the spouse, and an additional $25,000 or $50,000 per child depending on their age.
If the case is the latter, then prices and residency or visitation requirements can vary dramatically. Although your options are more abundant for 'naturalization' programs so too is the demand for you to thoroughly do your research before making a decision. Unfortunately the length of this article will not permit for a comprehensive answer to the least expensive countries in which to obtain dual citizenship by way of naturalization. I would suggest speaking at length to someone qualified to get more details if interested.
Regardless of which jurisdiction best meets your needs, you must be pointed to the specific underlying legal foundation upon which the dual citizenship program is being made available to the public. Meaning, if you are not provided with a section from the constitution, a constitutional amendment or piece of current legislation validating the program then you are likely to become involved in a scam.
Be leery of anyone who tries to sell you a second passport based on adoption, the death of a citizen, or 'special activities' such as an involvement in the film industry, etc.
The use of a fraudulent passport is a serious international crime and punishable with long prison sentences in most every participating country.
Lastly, whomever you choose to provide your dual citizenship services, the actual work should be performed by legal counsel on-the-ground in the country wherein you are seeking your second citizenship. Under no circumstances whatsoever should you consider attempting to procure a second passport without competent and reliable legal counsel.
xxx