One of the biggest tax advantages of living abr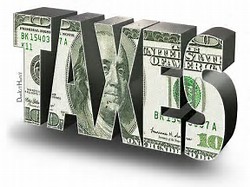 One of the biggest tax advantages of living abroad is enjoying lower tax rates (depending on where you retire obviously) found in some outside countries. However, as a US citizen or Greencard holder, you are required to report your worldwide income to the US every year. Even if you are no longer living or working in the US. This often means two tax returns, and twice as much taken in tax... Right? Wrong!
Fortunately, the US has certain exclusions and credits in place to limit this dual taxation. These credits can go a long way to limit (or even eliminate) any tax liability in the US. The biggest credit is the Foreign Earned Income Exclusion, this allows you to exclude over 95K of income from being taxed in the USA. If your earned income falls under this limit, you will not owe the US any tax (even if you won't owe anything you still have to file).
If you properly use the available credits and exclusions, you can actually enjoy the low tax rates of certain countries!
xxx