The things you would be most happily surpri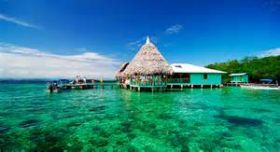 The things you would be most happily surprised by when moving or retiring abroad might depend on what country you ended up in. I'm from Ireland. I've lived in different countries and every country has its own idiosyncrasies.
For example, in Panama, I love the weather, not when it's raining, but most of the time. In Germany, I love Christmas, which they call "Weihnachten." They do a wonderful Christmas in Germany, and I also the summer there, as well as all the seasons.
I love London because of the nightlife. I like to eat out. London's just a fabulous place to shop generally, except that it's extremely expensive. Visiting London is like having a complete change. "Change is as good as a rest," as they say. From time to time, you need to go recharge the batteries.
(House over the water in Bocas del Toro, Panama, pictured.)
xxx