We have our Social Security and other reti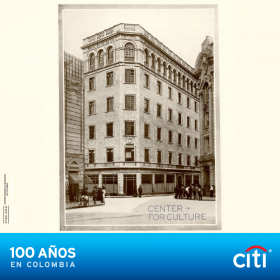 We have our Social Security and other retirement money deposited in an international investment banking corporation. I won't mention which one, but it's world wide, established, reliable, well funded and safe. We have credit cards that were issued from the institution that are usable at any ATM world wide, and the company remits fees from those transactions back to us, so we never have to pay anything to access our cash. We have no bank account (yet) in Medellin, nor do we feel we'll need one, since we have that international account.
In order to establish a bank account, at least in Colombia, it's necessary to have a visa/cedula. We're in the process of acquiring those, so it will be a while.
BE Medellin
​
(Commemorative photo of Citibank celebrating 100 years in the country of Columbia, pictured.)
xxx