ExPat Americans and Canadians Can Get Private Health Insurance
Posted by Catherine Burdine - American Insurance for Expats on September 19, 2013

If you have recently relocated to Panama or another foreign country, you may have questions about how to purchase an international, private major medical policy.
Of course no one plans on getting sick or having a car accident, but that is what insurance is all about. It handles the "just the in case" which we hope never actually happens. We hope we never have to use our health insurance the same way we hope we never actually have to use our auto insurance.
But we will eventually need our health insurance. Everyone does.....
As you are probably aware by now, most U.S. or Canadian health care plans do not cover Americans or Canadians living in Panama or anywhere outside their home country.
If you are a Medicare recipient or have Canadian national insurance, you should always keep that benefit no matter how much time you spend in Panama or other countries you may travel or live in, even though it doesn't cover you abroad. In the event of a medical emergency, you want the option to go back to your home country for treatment even if you have sold your home.
However, it's not always so easy to just hop a flight home if you are in the middle of a medical emergency.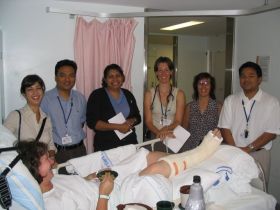 If you are in Panama and are not healthy enough to take a plane home, you will want insurance to cover your hospital stay without worry of cost until you are stable enough to get home, if you decide to leave. Panama has excellent, qualified doctors who can treat you with the best of care and it will be nice to know you have the option to stay.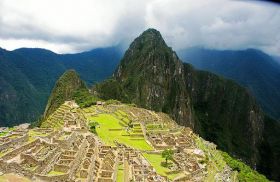 A private, major medical insurance policy will not only cover you in Panama, but any other country outside the U.S. or Canada you travel to. If you decide to fly to France for a week, you are covered. If you decide to climb Machu Picchu, you are covered.
Private, international health insurance offers a U.S. style health insurance policy with a few major differences: Worldwide coverage; medical evacuation options; on-line access to file claims and reach customer service representatives, 24 hours a day, 7 days a week.
Because international health insurance companies are used to working in different time zones and holidays, they are never closed for business. They are also staffed with multi-lingual customer care representatives who can work directly with your doctor to bridge communication gaps in treatment and billing.
No P.P.O. Networks in Panama
The typical U.S. managed care network in which you receive a lower negotiated rate for using in-network providers (HMO or PPO), does not exist in most other countries. When you live abroad, there is often no network and so you can go anywhere you want. However, where do you go in a foreign land?
Access A Referral Network of Doctors
This is where an international, private major medical insurance policy significantly helps when you need it most. Private international health insurers essentially create their own referral network of doctors, hospitals and medical professionals in more than 180 countries around the globe. These are lists of suggested / referred doctors but not doctors you are required to see.
Since health care outside the U.S. is significantly less, negotiated rates are not the primary function of international insurers, but providing a referred doctor or hospital is, along with direct electronic billing in multiple currencies.
In addition to establishing direct pay relationships, the insurer's network provides a local physician referral service that can prove invaluable for expats who may not be fluent in Spanish or speak the native language yet.
Insure Your Dreams of Living in Panama
You have worked very hard to make your dream of living in Panama come true. Give yourself the peace of mind you deserve and consider purchasing international health insurance for yourself and your family.
[Editor's note: According to a press release August 1, 2014, the Panama Authority of Tourism stated that no charge tourist insurance coverage is no longer being offered.]