Thailand
Posted by JIMJFOX on January 11, 2016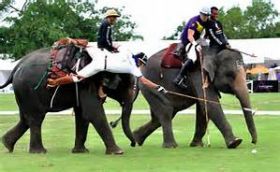 After a year of retirement in Turkey and 6 months back in Australia, I decided on Thailand and have been here 11 months. My one-year 'Retirement Visa' is up for extension in a month and is a straightforward process [HA!!]
Bangkok was dreadful, the "Concrete City" of choking traffic and humid heat. No thanks. Next was Chiang Mai, a smaller Bangkok. No thanks. A friend from OZ has lived in Chiang Rai in the extreme north of the country, for 12 years so the next and last move was obvious.
My visa has to be checked and address confirmed every 3 months and a new immigration office opened just before I arrived- sweet! Bought an old scooter, then after 6 months a Honda 300cc. How easily we forget the ageing process, it proved a bit too heavy for me so back to a [newer] scooter.
Here's the most common scam- farangs are told by Thai girlfriends that "you can't register it in your name", or "it will be so much cheaper/easier to put it my name". You will guess what happens next- the 'girlfriend' takes the bike and goes back to her 'real' boyfriend or husband. This has happened to THRE foolish farangs (a person of European ancestry) I know personally, in 6 months. Two of them have had it TWICE!! My Honda 300 I sold and although I got the money, SHE got the bike he paid for. Legally.
Next bad thing- selling a property in Oz when living in Thailand- NIGHTMARE!! It has been a month of misinformation and lies from the Conveyance Agent in Oz, plus 40 pages of verbiage disguised as 'regulations'... this in addition to the Contract of Sale which was so easy and well dealt with.
Notaries here charge a minimum of 1000 Baht [40 dollars] PER SIGNATURE. Naturally the Conveyance Agent required numerous witnessed documents... in Australia there are Notaries in shopping centres who do it for FREE.
It transpires that settlement could not be concluded due to Oz office closures over Xmas/New Year [for which the Agent blames ME!] The Thai's don't close much at all and the notary came to his office on NY Day!
Like many developing countries it is advisable to carry your passport or a copy at all times. Stopped at a police checkpoint, I was fined 200 Baht for what I discovered later was not having a valid Driver's License; neither my UK/EU one or my Australian were accepted. Another local surprise! However, getting a Thai license was very easy and took less than an hour, issued on the spot at the Traffic Dept.
Advice to new long-stay arrivals- go to immigration and record your address; they will check and issue a Residence Certificate, another vital bit of bumff! 200 Baht.....
Now, the good stuff- you don't get bothered much at all. Learn the Thai way to drive, no priority, road marking are mere suggestions, assume NOTHING and you will most likely survive. Scooters are cheap and the quickest thru traffic, I won't have a car here. Who gets to the roundabout one second ahead has priority. Lane discipline?? Hahaha!
RULE 1- there IS NO RULE 1
RULE 2- refer RULE 1
Food and accommodation can be incredibly cheap- my brand new room in a condo block costs 5,500 Baht a month on long lease including electricity, water and Wi-Fi. That's about 220 dollars.
Cheaper places abound but I must have air conditioning and fast internet. Chicken Khao Soy plus steamed rice- 40 Baht and both delicious and filling. Huge plate of divine stir-fried chicken cashew nuts and rice- 95 Baht.
My only real problem is boredom- my own fault. Sex is freely available even at my age but it makes me uneasy for some reason. Perhaps when I get to understand Thai culture better!
Still can't locate the local polo club....
PS- farangs CANNOT own land. It belongs 51% to your Thai partner so be careful. You can own an apartment in a block, though- if you can afford the ownership costs!