Many of the things that you should be most conc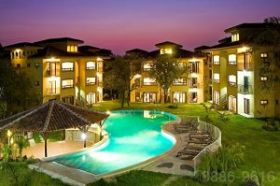 Many of the things that you should be most concerned about in retiring abroad will depend on your age. For example, if you are 65 years old or older and are retiring abroad, then you definitely should be concerned about health care because you're going to be moving from one health care system to another.
It's common knowledge that Medicare does not apply to procedures or expenses that are incurred outside of the United States, so if you're going to take advantage of Medicare, you're going to have to take a plane back to the United States.
On the other hand, most countries, including Costa Rica (where I live), have systems of health care that are just as good as the health care in the United States, but are a lot cheaper. These health care systems include most medical treatments, procedures and pieces of equipment that are not cutting edge.
Out of pocket charges abroad are typically a quarter to a third cheaper than they are in the United States. For example, I have a Cuban born and trained doctor where I live here in Tamarindo, Costa Rica who makes house calls for about US $36 (20,000 colón) and he is as good as, if not better, than any doctor I've seen in Miami, Florida. Most of the doctors I've seen in Miami were also Cuban doctors.
I'm paying the charges of seeing a doctor in Tamarindo out-of-pocket, but these out-of-pocket charges are most likely less than what the deductible of my health insurance the United States, and cheaper than most procedures there. This is another thing to be concerned about.
In Costa Rica, there is a comprehensive system of health care that you can typically join for about $100 per month. This membership has the same coverage as the Medicare in the United States, and I have seen some people take advantage of this.
If you're retiring while under 65 years old and are not eligible for Medicare, then the positives of the healthcare system here in Costa Rica far outweigh the negatives. This is because here in Costa Rica, you can buy private health insurance policies that will be cheaper than they would cost in the United States, and for good reason, because the out-of-pocket health care costs are much cheaper. For example, my Costa Rican wife of six years had to have a procedure where they fused two discs on her neck. In the United States, this procedure would have cost around $40,000. Here in Costa Rica, hospital charges and top-notch doctor fees with excellent results cost around $12,000 in total. That's an absolute savings.
I don't bother with private health insurance because I'm over 65 years old, but if I did, I'm sure that the insurance cost would have been much lower than what it is in the States.
I know a retired contractor from the United States who developed COPD (Chronic Obstructive Pulmonary Disease), a condition that requires taking medications daily. One of the main reasons this retired contractor moved to and became a resident of Costa Rica was to join to socialized medicine system here in Costa Rica. Through this socialized medicine system, all his medications cost him only $100 a month. That means he is saving thousands of dollars a month for medicine compared to what he was paying in the United States.
For those who are under 65 years old, and for those who are dealing with treatments that are not typically covered by insurance, such as dental procedures that only cost 1/4 - 1/3 of what they would normally cost in the United States, this is very attractive.
The need for private health insurance depends on the person's age. As an example, it doesn't bother me not having private health insurance because I'm over 65 years old, and it's only a $300 plane ride from here to Miami, where I'm from, and where I still have all my connections. I've got the best of both worlds- I've got comprehensive medical care in the United States through Medicare, a Medicare Supplement, and Medicare Plan B, and here in Costa Rica, I'm paying a lot less out of pocket, and I need to see a doctor a lot less than when I was in the United States.
Having this kind of freedom with health care provides me with lifestyle benefits- there's less stress, my blood pressure is not a problem, and if I avoid fast food joints, diet is not a problem for me, either.
(The Oaks Tamarindo pool at night, Costa Rica, pictured.)
xxx