The most important thing you need to know about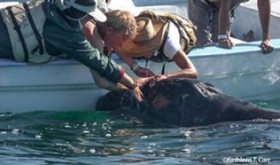 The most important thing you need to know about living overseas and retiring overseas is to keep an open mind and be respectful to the new culture you are moving into. Always remember you are the newcomer and as such, it is up to you to adapt to how things are done in your new chosen country. Do not expect the locals to speak English and change the way they have always done things to fit your expectations. It can be a bit frustrating at first, and there is always a learning curve, but keep an open mind and always be respectful to the local people and culture and it will get you where you want to go, eventually. It is also very important to make a very serious attempt at learning the local language and customs. Even if it is very difficult for you to learn a new language, it will make your life in a new country so much easier if you pick up the local lingo. You will find the locals will be very appreciative if you try to speak the local language, even if you are not doing well, they will help you if you at least try.
Have fun with it and be adventurous and respectful and you will have an amazing experience.
(Anne Gordeon's whale watching (and petting) tours in Panama, pictured.)

xxx