Overcoming the 5 Big Obstacles to Retiring Abroad
Posted by Chuck Bolotin - Best Mexico Movers on February 13, 2015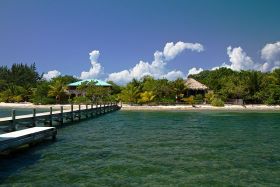 After a year and a half of reading over 4,700 answers and 200 stories posted by the expat experts who contribute to Best Places, I've learned a thing or two.
Below is an article I was asked to write for Next Avenue, a website whose media partners include PBS, Huffington Post, etc., and run by very talented and accomplished public television people and journalists.
This article represents the distilled wisdom of the 300+ contributors to Best Places, who I humbly thank. I would know nothing without them.
Editor's note: A version of this article first appeared on Next Avenue and Forbes on February 11, 2015. Chuck wishes to express his appreciation and gratitude to Richard
Eisenberg
for getting this article published. Richard is the Assistant Managing Editor and Senior Web Editor, Money & Security and Work & Purpose Channels, Next Avenue. He is the author of
How to Avoid a Mid-Life Financial Crisis
and has been a personal finance editor at Money, Yahoo, Good Housekeeping, and CBS
MoneyWatch
.
(Pier in Placencia, Belize, pictured above.)
Overcoming the 5 Big Obstacles to Retiring Abroad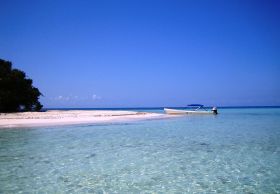 There are plenty of reasons people consider retiring abroad, among them:
A lower cost of living (sometimes much lower)
Better weather (sometimes much better)
The ability to live a different type of life — perhaps less stressful, healthier, more meaningful, or for self-reinvention
To have an adventure
(Snake Cayes, pictured to the right.)
There are also plenty of reasons why people don't consider retiring abroad. But based on the 4,700 answers and 200 stories posted by the 300+ expats on our site,
Best Places In the World to Retire
, there appear to be five commonly perceived obstacles.
Obstacle 1: Fear of the Unknown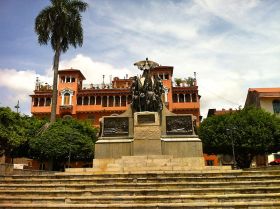 If you
feel you don't know enough about moving abroad or can't find credible information, it's innately human (not to mention wise) to be fearful.

Our site's contributors say: First, appreciate and accept that a certain level of anxiety and/or skepticism is a very good thing, and second, see whether you can overcome it.
(Hotel Colombia in Casco Viejo, Panama, pictured above.)

Don't move until and unless you're completely comfortable doing so from every aspect: financially, intellectually, emotionally and even spiritually. Don't let anyone bully you into retiring abroad, not even your spouse; if you move when you're not ready, you're setting yourself up for failure.

The flip side is that if you do your homework before moving, your chances for a successful, rewarding, interesting, life-changing experience will be greatly increased. Then, you might become one of those many expats we hear say: "My only regret is that I didn't do it sooner."
Tip: When doing your research on the Internet, ignore unrealistic sales come-ons and instead, get your information from a credible source with diverse, first-hand views. (Shameless plug: Among such sources are the questions and answers section and the expat stories section of our site.)
Obstacle No. 2: Your Temperament and Attitudes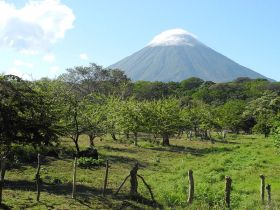 Anywhere you move overseas will be different from the U.S. The way many people think about this is to make value judgments and divide those differences into ones that are "good" and ones that are "bad."
If you do that, you have to honestly ask yourself, given your personality and temperament,
"After considering all the 'bad' things, can I accept them in order to obtain the 'good' things?"
(Concepcion Volcano in Nicaragua, pictured above.)
Life is a tradeoff. The question you have to ask yourself is, are you willing to make the trade?

Before answering that question, keep one thing in mind: very few places abroad (including most of Europe) have the efficiency of the United States. The "mañana culture" exists, and not only in Spanish-speaking countries.

If it would ruin your day if the handyman who was supposed to show up at noon actually appeared at 2 PM or if you would you seriously be aggravated if the grocery store didn't stock your favorite brand of peanut butter, you might not be a great candidate to retire abroad.

As an example, you might ask yourself, "In order to live where it's in the mid '70s all-year-round, with lower costs, access to first-rate health care, beaches, mountains and a thriving expat community, would I be able to accept having the cable guy show up a day late?"
If you can't, there are very few places where you'll be successful moving abroad. (By the way, the example I gave is of Boquete, Panama.)
Obstacle No. 3: Distance From Family and Friends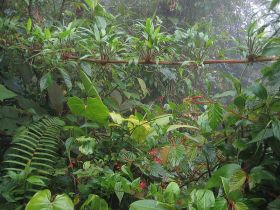 Being away from your kin and chums can be disconcerting for some. But remember: if you need to be physically close, some popular retirement destinations such as Panama, Nicaragua and Belize are just hours away by plane to many parts of the U.S. (The flight from Panama City to Miami is 2 ½ hours, for example.)
(The cloud forest in Boquete, Panama, pictured at right.)

Technology can bridge the distance, too. For those times when they're not physically with family and friends in the States, the contributors to our site often use telecommunication tools like Skype, which, as long as you have internet connectivity, is free.

Some of our experts tell us they're actually closer to their friends and family after moving overseas than before because their new location is a better place to visit than where they used to live. In the past, they'd have to bribe their grandkids to visit for the standard, non-memorable "two weeks with grandma and grandpa." Now, the kids may beg to visit an exotic place which would provide memories to last a lifetime.

Obstacle No. 4: Finding a Home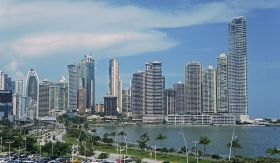 There's not much different about the process of picking an overseas property than one in the United States, with these possible exceptions:
You won't find MLS listings or anything like them in most parts of the world. As a result, some foreign real estate agents won't show you all the houses on the market; just ones for which they have listings.

Some parts of the world don't let foreigners own land.
Contracts are legal only in the language of the country.
Obtaining clear title to your property can be more of an issue (although very doable).
(Panama City skyline, pictured above.)
Tip: If you want to buy a property, engage more than one real estate agent and find an attorney you trust.

Obstacle No. 5: Health Care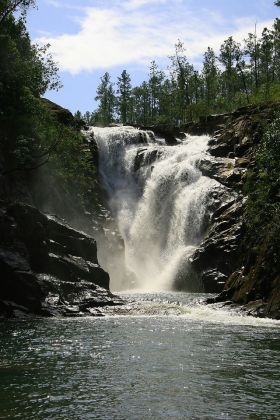 (Big Rock Falls, Belize pictured to the right.)
People who aren't up to date on such things are generally amazed at the recent progress in the availability of American-quality healthcare in much of the world, and at a small fraction of the cost in the States. For example, Hospital Punta Pacifica in Panama City is affiliated with Johns Hopkins, and Hospital Metropolitano Vivian Pellas in Managua, Nicaragua, is accredited by Joint Commission International.

Almost without exception, our experts living overseas have been very pleased with the cost and quality of their medical and dental care. Ironically, for some people, access to quality healthcare has flipped from being a reason not to move overseas, to becoming a reason to move overseas.

Tip: When choosing a place to retire abroad, try to find out about the experiences of as many people there as you can who have health care expectations and needs similar to yours.
One Last Tip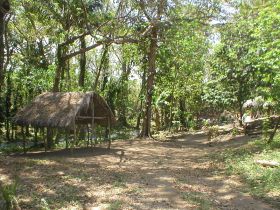 Here's a personal observation: The expats I've met tend to share a few traits in common, including a more adventurous outlook and a willingness to try new things. In my view, they also lead more interesting lives than they would have if they hadn't moved.

But they're practical, too. As many of them have told me: "Hey, if it doesn't work, you can always move back."

(Thatch roof shelter in Nicaragua, pictured above.)