Hi everyone! This photo is me near an artsy cafe
in Panama the day after we arrived. What a beautiful city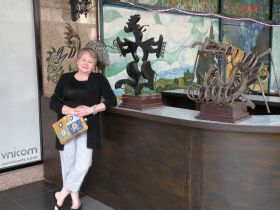 with a magnificent skyline that goes for miles and miles.
As we fell in love with the country before we arrived we decided to apply for the pensionado visas right away.
It was during the visit to the attorney that we learned we could be fined if we left the country and came back in a week or month later. The...