You Definitly Want a Multiple Entry Stamp in Panama!
Posted by Linda Jensen on May 31, 2013

Hi everyone! This photo is me near an artsy cafe
in Panama the day after we arrived. What a beautiful city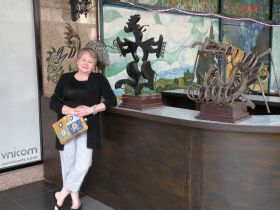 with a magnificent skyline that goes for miles and miles.
As we fell in love with the country before we arrived we decided to apply for the pensionado visas right away.
It was during the visit to the attorney that we learned we could be fined if we left the country and came back in a week or month later. The fine is stiff, up to $2,000, and due and payable at the airport or you may end up in a rather uncomfortable jail or otherwise detained. Who knew?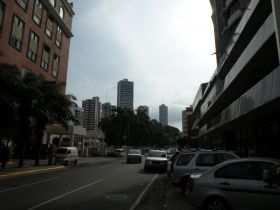 You will need to visit an attorney to apply for a visa of any kind. Check out the current items that are requested:
Pro

o

f of income, signed, dated and

Apostilled

.

An Apostilled FBI fingerprint and criminal background check.
If you are married, a certified, signed and dated, Apostilled copy of your marriage license.
There are other things but not so important they must be Apostilled by the Office of Authentifications of the United States State Department. You may want to get a direct phone number if possible because the public numbers sometimes require you are on hold for up to an hour. Go online and look for help and look for helpful books. Do not fall for the attorney ads or pop ups online. It is advised to use a real Panamanian lawyer experienced with the laws and rules for visas.
When you complete the process you get a Multiple Entry stamp in your passport and a temporary ID card. I am told you can request a multiple entry visa also at the embassy. Check it out first; do not assume you can just ask for it and get it done. Call a Consulate office near you for better information.
When driving a rental car you MUST NOT leave the country! This is a major no-no. However with that said, signage along the border to Costa Rico is very poor. You can shop in the duty free shops along the border, and as you drive, you can easily end up on the wrong side of the border!
Try hard to obey the laws of Panama and remember to smile and be polite to all officials. Always apologize profusely for any wrong or perceived wrong on your part.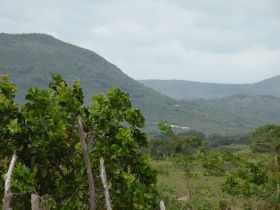 This photo is from the highway between Panama
City and David.