Retiring abroad always has significant chal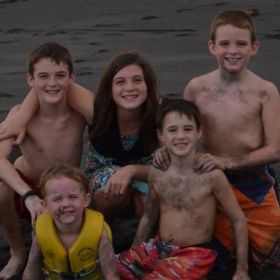 Retiring abroad always has significant challenges and risks that the person looking at moving abroad has to mitigate. For example, is your income going to be taxed in the country that you're going to move to? How does the country you're moving from tax the money if you don't live in the country where you earned it?
Being an American citizen in Panama, which has a territorial tax system, what you'll find in Panama depends on what your income hurdles are. This means that the money that you earned from the United States is never going to be taxed the first cent in Panama, and if you don't live in the United States, your first $100,000-plus of earnings in the United States isn't going to be taxed.
There's an advantageous living situation for an American citizen in Panama to enjoy without the burden of cumbersome United States taxes. That's the overwhelming reason why many of the expats from the United States choose to live here in Panama, along with the food, and the rental and utility cost generally being at a par or much lower than in the United States.
Another reason why someone would want to be hesitant in retiring abroad is the question of safety in the country that they're looking at. Is the country safe for the retiree? There are many choices that you can make when moving abroad- there's Europe, South America, Central America, and Asia.
What I found here in Panama was a nice mixture of relative safety, not feeling like someone lives right on top of me all the time, feeling easy about going through American-style roads, feeling good that I can turn on the tap and drink the water out of it, being able to go to the grocery store and find things that I enjoy eating, and being able to go to the hardware store and find name brands that I enjoy using. For me here living in the Chiriqui Highlands, there's also going into David and shopping for new name brand cars that I am familiar with and understand. These are all the reasons I was able to move to Panama and still feel like, in many ways, I still got to experience the American culture.
(Gilbert children on a black sand beach, Panama, pictured.)
xxx