The way that the Foreign Account Tax Compli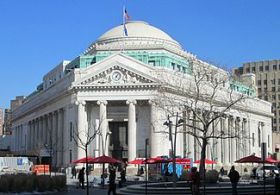 The way that the Foreign Account Tax Compliance Act (FATCA) affects you if you move overseas is it may be very difficult or impossible to open a foreign bank account. 
The FATCA reporting requires all banks to essentially provide a 1099 to the IRS for their US clients or face some serious withholding requirements on their US assets.  Some banks have decided it's easier to not bank US citizens than to deal with the reporting.  This is one of the main reasons so many people are renouncing their US citizenship.  Imagine if you lived in NY and moved to NJ and you could no longer have a bank account!
(Dime Savings Bank in Brooklyn, New York pictured.)
xxx