I love Boquete Mornings!
Posted by Linda Jensen on September 19, 2015

Boquete mornings greet us with cool, fresh air. Except during the rainy season the morning clouds melt away fast and the sky becomes a beautiful jewel tone blue.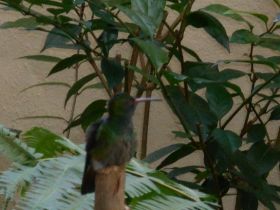 The little humming birds come to greet us as we sip coffee in the cool morning air on our patio.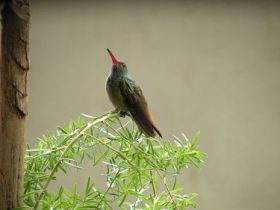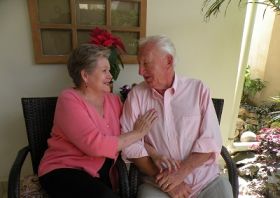 Our patio is private and it is our sanctuary from stress. It is almost always 72 degrees,​ offers shade, keeps the rain and mist off us as we sit there duri
ng the prettiest part of the day--morning!
Over the top of the fence we see clouds float by as if they are in a hurry to get away from the mountains. Our little hummingbirds entertain us with their dive bomb antics and inquisitive nature. Occasionally a neighbors cat or dog drops by for a pat on the head. We enjoy our flowers and garden like setting as we make small talk quietly while our neighbors sleep in.
When they build covered patios here, they are meant for use. This is our favorite "room" to be in. We happen to live
in a micro climate that allows us almost total use of the patio year round.