When living or retiring abroad, you need to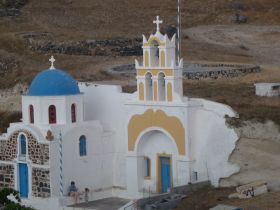 When living or retiring abroad, you need to look into taxation, financial planning, and citizenship. It's important to know how these factors would affect making the decision of living or retiring abroad. You need to know the limitations in the length of stay allowed in certain countries, as well as financial restrictions.
For example, countries within the European Union allow only 90 days of stay, and you need to know this before visiting any of those countries.
There are limitations in every country and you need to get the most updated information on the travel and financial restrictions; what you can and can't do financially, how you need to report income, etc. I would get advice from professionals before I make the decision of which country in which to retire.
(Greek Orthodox church in Santorini, Greece, pictured.)
xxx