For me personally, I was surprised by how f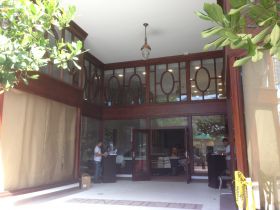 For me personally, I was surprised by how friendly people are and how much help and suggestions they give. I constantly encountered someone who would say, "Oh, try this," or to go to a particular store if I'm looking for a particular item. I was surprised at how friendly they were because I think they have also experienced or at least they have an idea of how relocating is, and they just want you to feel comfortable.
I was also surprised at the different pace of life. What is important changes sometimes when you move abroad. Having the latest in fashion is no longer the most important thing for me anymore, whereas before I left London, that was the most important thing. I love being able to go to the beach at the drop of a hat and being able to organize a barbecue next weekend because it is going to be sunny without having to worry about these other things.
It is nice to live in a country where family is the first priority. It is very easy to make friends and spend time with them. You might go out once or twice a week maybe in the UK, but here in Panama, there is something going on every night and you can always attend it if you want to. All these things and many others made me happy when I moved here to Panama.
xxx