Reasons to retire overseas?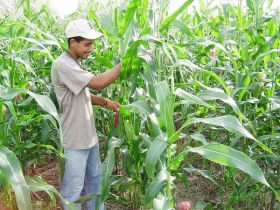 Reasons to retire overseas?
We can mention a few, but most of all, the way you feel about the overall situation, is the most important issue.
For example, if you have very close family, especially children and grandchildren that, leaving them behind, would be a tremendous impact on your health, then by all means, never consider this possibility. Once you're established in your new destination, it is difficult to go back.
Let's take Panamá as an example.
With the new modern technology, which Panamá is privileged to have, it is easy to connect with family and friends on a daily basis. And you can always visit them in your original country.
Analyzing some of the reasons why a retiree should consider moving out of their country, what might be in first place is their financial situation. Some countries are getting so expensive that when a person reaches retirement age it is very difficult to cope with expenses that they are used to having when they worked and had salary income. Taxes goes up almost every year, and so does health insurance. These are facts that are important to consider for a retiree, especially if you only have Social Security income.
After you consider above mentioned facts, then we can talk about the great benefits Panamá offers as a great destination to retire.
Health insurance.

Panamá has g

reat medical care, with all kind of professionals at all budgets, from

walk-inn clinics at US $15.00

per

office visit, to "expensive" surgeries and

treatments; some of them as particular as reconstruction, dental implants, plastic surgeries or even organ transplants. Panamá offers all that, and more.

Panamá

Is connected with recognized hospitals in the United States like the John Hopkins that work hand-in-hand

with Hospital Punta

Pacífica

, situated in the city of Panamá.
Medical care. Complicated X-Rays, trauma procedures, thermal mammograms, or surgeries

guided by a radiologist through computer, among others, are specific medical services

offered in Panamá, as well as all kinds of natural,

homeopathic

or other kinds of alternative medicine. And talking about spas... make your choice. Spread out within the city and the "interior" (countryside) you just have to

pick

one in the many little

towns, or the modern resorts.
Lower taxes is another great benefit. Not only property taxes, but sales taxes, and, best

of all, great discounts for legal resident retirees for airline tickets, restaurants,

medications, movies, metro, among others.
Investing in Panamá is a plus. With the worldwide crisis, Panamá´s growth is the envy of many countries, even those much larger and considered within the major developed world.
Weather, for many is an extremely important issue. While there are all this crazy snow storms in the past years breaking records, and Panamá has beautiful sunshine all year round. Also,

Panamá has n

o earthquakes, no tornados, no tsunamis, or those kind of natural disaster.

Panamá is truly blessed.
Another issue to consider is nutrition. Panamá offers a variety of fresh fruits and

vegetables, full of

vitamins

. Grocery prices, in general, are very inexpensive. Food prices are especially low if you have

the ability to grow your very own in your back yard, or go to

the various "public fairs" where grocery prices are ridiculously low, for example, a bag of

20 pounds of white rice is $6.50, or a bunch of beautiful

celery

is 75 cents. W

hat a delighted life!
And last, but not least, is the overall environment

. Very friendly people, beautiful

beaches, mountains, excellent social life (no matter what your budget is), rivers,fishing, golfing, relaxation, restaurants in every corner, and on and on. And if you like shopping, by all means, this is your place.

Panamá has t

he most modern malls with merchandise from all over the world, at prices that you never imagine.
Negative things...? Absolutely. No country is perfect. But if you are willing to change your way of thinking, in order to live a better quality life, and take the time to try to understand the language... your retirement in Panamá will be the best decision you ever made.
​​(Cultivating corn in Los Santos, Panama, pictured.)
xxx