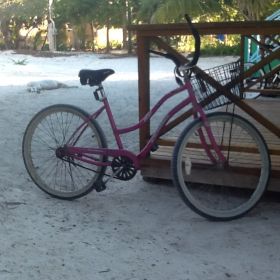 Here is a picture of my Barbie doll pink Beach Cruzer. She's only 6 months old, but she looks ancient. I've already had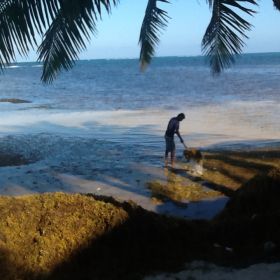 to replace a main spring bolt and tube in the front tire, and I haven't yet replaced my basket, but I need to do that soon too due to the nuts rusting. Between the heavy salt air and the unforgiving cobblestones in and around town, it's no wonder.
You must wonder what people do for fun in Ambergris Caye. Well, riding my bike --most days...