Is it REALLY Cheaper to Retire Overseas?
Posted by Chuck Bolotin - Best Mexico Movers on May 29, 2015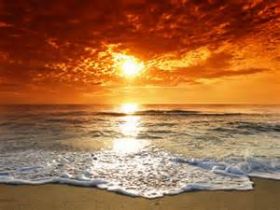 Below is the second article I wrote for Next Avenue, a website whose media partners include PBS, Huffington Post, etc., and run by very talented and accomplished public television people and journalists.

As always, this article represents the distilled wisdom of the contributors to our site, who I humbly thank. I would know nothing without them.

Editor's note: A version of this article first appeared on Next Avenue and Forbes on April 27, 2015. Chuck wishes to express his appreciation and gratitude to Richard Eisenberg for getting this article published. Richard is the Assistant Managing Editor and Senior Web Editor, Money & Security and Work & Purpose Channels, Next Avenue. He is the author of How to Avoid a Mid-Life Financial Crisis and has been a personal finance editor at Money, Yahoo, Good Housekeeping, and CBS MoneyWatch.
Is it REALLY Cheaper To Retire Overseas?
The claims are enticing, even seductive:

"Retire to Panama for $975 a month!"

"Live like royalty in Belize for $1,150 a month!"

Here's my favorite: "Imagine, you've just gotten a one hour message for $12. Completely relaxed, you're sipping on a smoothie made of the freshest tropical fruit you've ever experienced. Your toes are in the warm, fine, white sand as you contentedly gaze upon the brilliant reds and yellows of yet another magnificent ocean sunset. Get this, and more, for $1,386 a month."

Just how true are these claims?

After reading over 5,000 answers and 200 stories written by over 400 expats on our site, Best Places In The World To Retire, here's what we've learned:
Of course, some of the more outrageous claims are exaggerated.
For some people, the cost of living overseas is just as much or more than living in the US or Canada.
Many people can dramatically reduce their cost of living by moving overseas, while at the same time substantially improving their quality of life, but only if they live a certain way.
What, you may ask, is that "certain way?" In order to understand, let's divide our expenses into three categories:

1. Expenses That Can Be Less, But Only If You Live Like A Local

If, when living overseas, you need to buy the exact same items you buy in the US or Canada, you'll actually pay more, not less. Here's an example. If you lived in any of the better-known expat locations in Nicaragua, you could easily visit the town of Masatepe, where you can get fabulous, custom-made wooden furniture created by skilled artisans for about a tenth of what the same thing would cost in North America. Panama also has several areas where you can do the same thing. In Belize, handmade furniture making is done by the Mennonites. In contrast, if you live in any of these places and need that Ethan Allen couch, you'll pay more than you would in the US.

The same is true for food. Want a mango in Panama? In season, there are so many that one may fall of a tree and hit you in the head. Bananas in Belize? You could either use your new machete and hack them off a tree, or pay 5 cents each (which may be safer). However, if you need to have that Washington state apple, you'll pay lots for it.

2. Expenses That Are Less In All Circumstances
In Central America, for example, you could have a full time live-in housekeeper / cook for about US $200 - $300 a month. (Just let that sink in for a moment, the next time you're scrubbing your tiles or the toilet.) Very few of the expats on our site do housework, ever.

Did you enjoy reviewing your last property tax assessment? You would have if you lived in Belize. The average property tax on a very nice home in Belize would be about $30 per year. Yes, you did read that right.

In Panama, you could go to a Johns Hopkins-affiliated hospital for a small fraction of what it costs in the US, while in Nicaragua, you could go to a hospital certified by the Joint Commission International for even less. This American-standard level of quality is not the case everywhere, but it is becoming much more common. In both countries, doctors make house calls, a doctor visit will run you about $20, and it is not unusual for the doctor to give you his or her cell phone number. What would that cost you in North America?

You could buy a 2,000 square foot home amongst Panamanians in a beautiful, rural setting for $135,000. However, this may be too "gone native" for you. How much would that house cost in the extremely popular and well-developed expat community of Boquete, in Panama? It turns out that it may cost you the same as, for example, it would cost in Tucson, Arizona. There are, however, some differences. The house in Tucson is 400 miles from the nearest ocean and the high temperature can be over 95 degrees for 4 months at a time. The house in Boquete has an average high temperature of 75 degrees all year round (no heating or air conditioning needed), is one hour from the Pacific, and 3 hours from the Caribbean.

Which house you would you choose? Your answer will tell you a lot about if you would benefit from our last criterion.
3. Expenses That Depend On Your Attitude

As with most things in life, your attitude will, in large part, determine your success. One of the most important and interesting ways in which the expats on our site reduce their expenses is through a change in lifestyle and a wiliness (or even eagerness) to live differently than before.

Many, many expats have told us that, as a result of moving overseas, they have dramatically reduced their need for expensive cars, big homes, going to the movie theater once a week, and brand name clothing, not to mention the need for medical care and medicines, because they've lost weight and reduced their stress. They even report a better social life and overall sense of well-being, which is difficult to put a price on. Would they have done this if they had stayed where they were? Perhaps, but not likely.

So, are you willing to live more like a local and give up your leased BMW and $75 "dinner and a movie night" in favor of meeting with some friends at a local hangout? If so, enjoy your much lower cost of living… and that beach sunset.