The best place in the world to retire is a very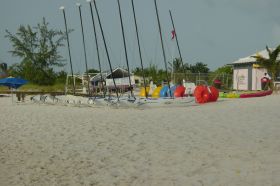 The best place in the world to retire is a very difficult question to answer, because everyone's needs, likes, and even their budget are different. Given that, I can still give you our experience, which may be helpful by example, even though your specifics will be different.
We first thought that we would like to live in Turks and Caicos, some small islands with a small population in the Bahamas. One of the things we thought we liked about it was the beach. It started out that we walked on the beach every day. Then, we walked on the beach a few times a week, then, once a month. It turned out that the beach wasn't as important to us as we thought. If we had bought in Turks and Caicos without fully understanding this, it would have been a mistake, at least for us. (Maybe not for you, if you really love the beach.)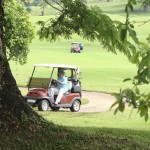 Later, we came down to Panama, to Boquete, to visit friends who lived here and were enthusiastic about retiring here, so their attitude influenced us. In addition, the cost of living and the lifestyle we saw in Panama were totally different than what we had in Toronto, Canada, which is where we're from, so we decided to build a vacation home in Panama. Having a vacation home in Panama worked for us because we could visit before making the final move.
We knew more what we wanted because we had already done the beach scenario at Turks and Caicos, and even though we enjoyed it there, it became clear to us that our priorities were for golfing, the social activities in a retirement community, and the weather, so the beach started to take a second position, because we found that in Boquete, we had the things that we discovered were most important to us.
Another very important factor is the cost of living. The cost of living in Panama is much, much less than in Toronto, Canada, which you realize when you come here to Panama. This becomes an eye opener, and you think "I can come down here to Panama with my US $2,000 to $3,000 per month pension and live quite nicely."
This is one of the reasons why, if you're on a budget, Panama is much better than Turks and Caicos. The costs in Turks and Caicos are unbelievably high for food and other items. Everything is imported. I used to joke that when we went down to visit for two or three weeks, it felt like I had to take out a second mortgage just to finance the purchase of our groceries. I was talking with a woman yesterday who has her home on Curacao who told me that her electrical bill was something like $1,000 / month. Many of these places are very nice and have picturesque beaches, but when it comes to actually living there, when push comes to shove, it's very, very expensive.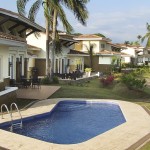 In Boquete, which is up in the mountains, the weather is especially nice, if you like cooler weather in the evening. Here at Tucan, in Arraijan, we're closer to the ocean, so the weather is not as cool in the evening. We do, however, have other advantages that may appeal to you:
We have the country setting, but we're actually part of Panama City, on the far side of the canal, in the Canal Zone. All the land behind us has been designated as a rain forest preserve, so that will stay the same. We have the view of the city, similar to living in New Jersey and looking across the Hudson at Manhattan; same idea for the view (but we're not like New Jersey in other aspects).
You can go across the bridge to all the major malls, which are 10 minutes away and then come back to the country where you live to have all the peace and quite and solitude of living in the country with the golf course community. Pretty much every home or every apartment has a view of at least one hole.
If you want to go to the beach area, we're just around the corner from us is Veracruz, which has two hotels, and you can get there in 10 minute by car. There are beach and fish restaurants there. Coronado is 45 minutes away.
Is this the best place for you? Maybe, if these things appeal to you. Find out what you want and then find your best place.
xxx