A White Christmas?
Posted by Terri Marlett - NICA on April 2, 2014

It's the small things that you miss.
They don't hit you right away, but
over time, they
become big things.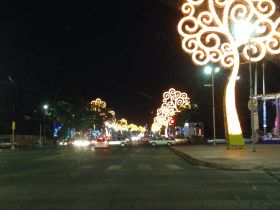 When we lived in the US, I hated the snow and the cold and winter in general. I could not wait to get away from it. Finally, I was in Nicaragua and there is definitely no cold weather or snow or winter there. I was so happy about it. That is... until I had a small child and it was Christmas. I suddenly missed snow angels and snow men. It was December and there was no snow. I suddenly missed the snow, I was homesick for it. I craved it for me and for my daughter. I wanted her to know it, touch it, experience it.
I soon accepted there would be no snow and no way to replicate the snow experience for her. There were other things in Nicaragua at Christmas time that would become her growing up memories. There are Christmas lights everywhere in Nicaragua all year long. At Christmas time, there are insane amounts of lights. I mean, 1,000,000s of lights. It is unlike anything you have ever seen. There are nativity scenes every where. It is really impressive and nothing that you could ever find back home.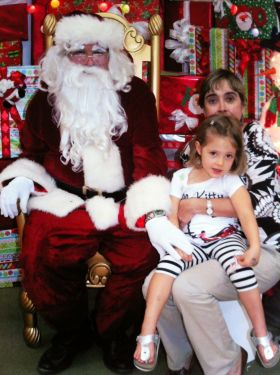 So, my children will have lights and lots of them. There is still Santa at the Mall for that yearly picture, of course.
Christmas time is the best weather in Nicaragua. The nights are cool and the days are dry. It is a magical time, even if there is no snow.