Those B! banks!
Posted by JIMJFOX on February 21, 2016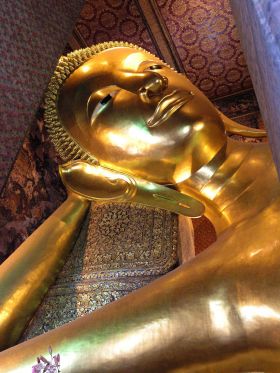 BANKING-- despite all their assurances that you have set up all the correct procedures and accounts, there WILL be problems. Not in your host country, but 'back home'. These will take the form of excessive fees, limitations on the maximum allowed currency, changes in their regulations, both Governmental and internal bank rules, staff changes, lock-outs for internet transactions and many, many others.
Should you try snail mail it may take weeks of effort; I once took a certified bank check wih me, only for it to take 5 WEEKS to get into my account- which cost somewhere around $450 in fees and lost interest [or rather that interest went to the bank branches concerned]. Telephone? Don't bother, you may be screwed around with for hours and get no resolution. And a red-hot ear as a bonus!
Internet- excellent when the bank plays ball. Sold my small apartment in Australia for a modest amount, tried to transfer it and was told my daily limit is $10,000; OK, please increase it to cover the amount requested?
"Unfortunately, for a person in your position [!!!] the bank is unable [!!!] to increase your limit" which meant 15 payments of $32 plus fees at the receiving bank and at least 21 days plus holidays- for an online transfer! Never mind, I will return to withdraw the funds, close the accounts[s] and bring the cash when I leave the country; have receipts for the sale to declare to customs, keep them happy and stay legal.
Not all countries or banks are so bloody minded- Hong Kong is reputed to be one of the best for banking. I have had no such issues with my UK bank [yet] but one never knows.
Curiously it is illegal to bring gold bullion into Thailand unless you have an Import License and I'm sure that is a bureaucratic nightmare like most things here. Then there is the complex issue of tax- if it'd not 99.99% Fine Gold you may be liable for VAT, Sales tax, Income tax or whatever if you sell it. Bullion coins are legal tender so are [mostly] exempt. You ARE allowed to deposit gold bullion with Customs on entry, then reclaim it on exit... yeh, right, in a country under Martial Law???
International finance can be a can of worms- unless you're a billionaire!
(Reclining Buddha covered in gold leaf at Wat Phra Chetuphon, Bangkok, Thailand, pictured.)
POSTSCRIPT
I had to return to Australia to get my cash and deal with the Tax Office- which carried on taxing me beyond the age of 70 whilst refusing to explain or justify anything. I recall Paul [Crocodile Dundee] Hogan was treated the same way and famously told the ATO- "Come on then, you bastards" after which they gave up. My 'wealth' is pathetic compared to his but the same principle applies; the ATO are thieves, IMO and will have a hard time raiding my now empty Australian bank accounts, as they threatened.
The process took 4 months with ATO and banks dragging it out as long as possible. To hell with them.