Seeing the grandchildren on Skype is a wonderful
way to feel in touch and close. Listening to
Livvy
sing a new song or watching Noah play with a new toy just makes our day!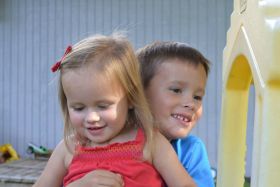 We see the smiles, the bumps, the new outfits. It is a such a delight to enjoy the time on the camera. The kids can see us too.
Skype is free on the computer or you can upgrade to various paid for services. It works well on a cell too to be able...