Wonders Right On Our Doorstep!
Posted by Lorna Culnane - Peace Of Mind on January 11, 2016

We have just had the most amazing weekend without having to go away, pay expensive hotels or drive for hours!
Saturday we took a trip to La Laguna in Las Lajas… we have wanted to go there for ages and had heard all about this stunning lake.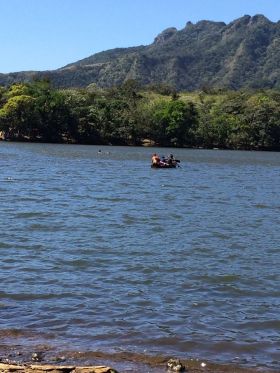 It was approximately 40 minutes' drive heading from the entrance of Las Lajas and following the road all the way into the mountains… the scenery was breathtaking! Eventually you will come to a sign and a right turn onto a dirt road where we bought a bag of delicious oranges for a dollar before heading down to the lake.
There was parking space and many people were actually camping there! But something to note… by the time we left parking was hectic and people were parking in the road! The entrance fee was minimal, $1 each for adults 50 cents for kids and $3 for car parking.
We took a huge cooler and picnic but it turned out there was somewhere to buy food and drink and even a few people who had set up BBQ's who were selling their wares!
We found our spot along the lake's edge and settled down for the day. It was very busy with families and dogs and the vibe was simply amazing…
We went swimming in the lake despite the fact I couldn't see the bottom and Rob insisted there were probably leeches or something equally horrid in the water!!! I would recommend water shoes!
All in all we had a wonderful, relaxing but fun day mixing with many Panamanian families and the drive home was equally stunning as we returned through the mountains!
Sunday we took a trip up to El Valle, easily one of my favourite places locally… just 30 minutes from our house and 45 minutes from Coronado.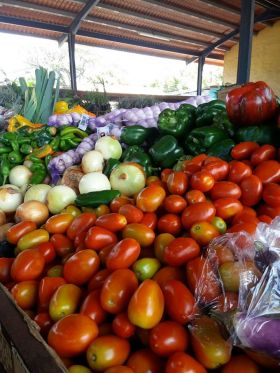 We visited the farmers' market for all our super fresh fruit and vegetables and wandered round the artisan market… found the lady making slushies…always a big hit watching her make an amazing slushie from a block of ice!
We headed up to El Macho waterfall and paid our $5 to hike down… we are always a bit naughty and slip under the cordon and walk right into the waterfall… it just has to be done! We figure what's the worst that will happen…we will be asked to get out of the waterfall but it is so worth the risk! (We always wear appropriate footwear to climb over the rocks etc. Flip flops are not a safe option!)
We then continued on our hike and took a sneaky trip to the public swimming pool. There is a further $5 cost for this unless you speak really nicely to the man at the gate!
The water is super cold… or should I say, refreshing and invigorating! Again there were lots of Panamanian families enjoying the day!
After leaving there, We discussed our option: mud baths,
petroglyphs, zoo, quad bike adventures… there is such a great
variety of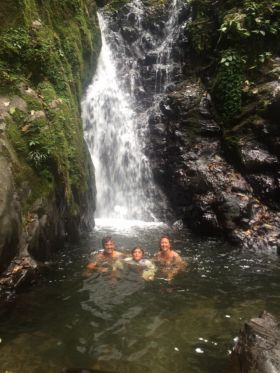 things to do and places to go in El Valle, not to mention a great variety of restaurants and a lovely El Rey supermarket.
We decided to go to the Butterfly House as I had never been and it was fab! Residents get a discount for entrance so instead of $5 each we paid $3.50 each and it was cheaper for children under 13.
We got given a little talk on butterflies and their life cycle (offered in about 5 different languages!) and a short video… we were then taken on a tour inside the butterfly enclosure which was informative and delightful… the guide had a great sense of humour and was really interesting. Then you are left to your own devices just wandering around for as long as you like… we had such a lot of fun! Who would have thought!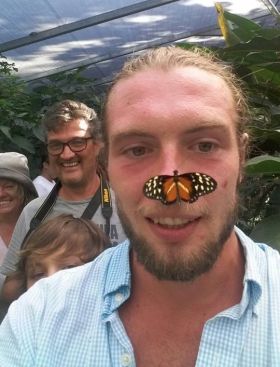 There are so many things to do and places to see, even locally… as we work during the week we tend to be limited to having our adventures at weekends but if you get the chance to go to some of these places during the week, you will get some of these stunning places almost all to yourselves!
Go on… I dare you…