What do you do if you don't die?
Posted by T Rob Brown - Panama Helpline on August 4, 2017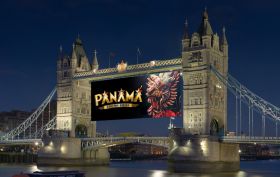 I survived my heart attack. Some of you may have read my harrowing story on this site about my ambulance ride to Panama City (
Why are you shaving my testicles?
), which is why I founded The Panama Helpline.
I didn't die - so... What"s Next? Bucket list time: "I have never won a TONY - so let's go get one" I declared to my wife.
I was undeterred that I had never written a musical, I can't play an instrument, I don't write music and I can't sing - other than these obstacles - I had DESIRE.
(Possibly some residual morphine played a role here, too.)
This desire led to four and half years of co-writing a full length musical with my wife (still married after 25 years and NO MURDER charges). Our niece, who was 19 at the time (I think she is over 50 now) wrote the music and lyrics together with my wife.
The show is called PANAMÁ: THE MUSICAL, set in 1927 in the Panama Canal Zone and Casco Viejo - it is about a beautiful American songwriter that desperately wants ot hear her songs on ths new thing called "radio." Her Pappa dies, leaving the family heavily indebted to the local brothel. They are forced to leave the protection of the Canal Zone and make their own way in the dangerous streets of Casco Viejo.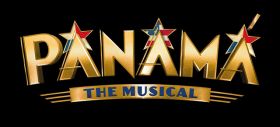 To keep herself out of debtor's prison, her mother sells her to the brothel owner. Our heroine wins a radio contest by this new company called RCA to go to New York to record her songs with her Panamanian boyfriend, but the brothel owner threatens her that if she leaves, he will force her thirteen year old sister to pay the debt working behind the red doors of the brothel. (If you want to know how it ends, you will have to buy a ticket.)
The World Premiere is Feb 1, 2018 at The Ateneo Theater in City of Knowledge (across form the Miraflores Visitors Center) in Panama City.
Before that however - we are off to London. We were selected by London's West End New Musical Festival to be showcased at their FromPage2Stage festival. Our song WANTED will be showcased in front of the world's leading producers, directors and talent agents on August 14 at 7:30 PM at The Other Palace Theater (owned by Andrew Lloyd Webber) in London.
So, what do I love about Panama? Everything - including the fact that ANYTHING is possible here.
You can reinvent yourself. You can try things you only dreamed about.
Could you do it? SURE YOU CAN!!!
And the worst thing that could happens is you bomb, but you are so far away from friends back home that no-one will know!!! LOL
Panama is not perfect but it is pretty good.