A Seven Year Old Photographer in the Making
Posted by Linda Jensen on December 7, 2015

My husband recently purchased me a new camera to replace the one stolen on our last trip to Tocumen Airport in Panama City. I haven't had much chance to use it because I had been sick with bronchitis. I love the Nikon Coolpix P600, it is brand new but he got it cheap because it is a discontinued model. It is fabulous, a very easy point and shoot with 60X zoom and audio-video at 1080p.
Today Mary, my housekeeper, brought her sweet seven-year-old son. He and I are good friends. He teaches me words in Spanish and teach him words in English. He is all hugs and smiles to these old gringos, giving so much sunshine any time he is nearby. He played games on the computer awhile, then watched a TV movie and cartoons. He helped his mother sweep a few minutes (laughed at that one, myself, too), and we sat on the patio together. Typical boy, he was bored!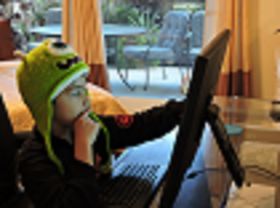 I took pictures of him because he is so cute. Then I asked if he wanted to take come pictures. Oh, how those dark eyes lit up. I showed him how to use the viewfinder and the flip out screen. With the exception of the pictures of Isaac, all of these are what this little boy saw and felt it was pretty or interesting. Of his own accord, he took some excellent shots. Especially for a novice with this kind of camera.
This is Isaac, a real Panamanian boy with beautiful, eyes and a personality as big as Texas!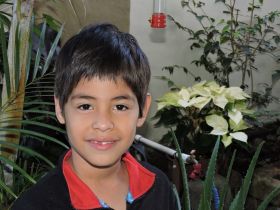 The other photos are from his eyes, his tiny hands could barely reach the button. He often steadied himself to focus, I did not tell him to do that. He is a natural!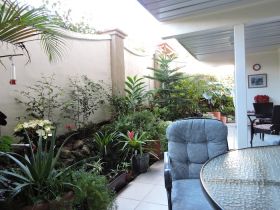 His first attempt was the patio. Then he progressed rapidly to these rather lovely shots.
A view from the back of building Six.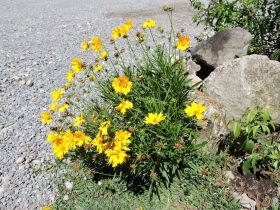 There were so many wonderful pictures of all kinds of flowers and things. Some were not so good as these others are just as good. I see a future for this little boy who loves to sing, dance, and be my sunshine!