Industry Visionary and Thought Leader Michael Cobb Joins Best Places in the World to Retire Advisory Board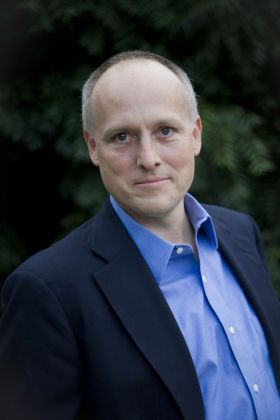 Oro Valley, Arizona, USA—August 22, 2016—

Best Places In The World To Retire announced today that Michael Cobb will join the Best Places in the World to Retire Advisory Board.
Chuck Bolotin, Best Places' Vice President of Business Development and Co-Founder, said, "It would not be possible to overstate the experience and credibility Mike Cobb brings to the Best Places team. Mike is a true innovator and unquestioned thought leader in fields ranging from overseas banking to envisioning and then building entire communities abroad where before, there was nothing. Along the way, Mike has mastered multiple, diverse fields, including international finance, mortgage financing, business financing, property management, construction, marketing and sales, and even community planning. And around it all, very importantly, Mike has developed a very well earned reputation for integrity, giving back through philanthropy, and for making everyone who has the good fortune to work with him better off for the experience. You can't buy that; Mike has earned it."
Alan Alexander,

Chairman of the Best Places Advisor Board, commented, "When we were conceiving the business plan for Best Places in the World to Retire, we kept hearing or reading about Mike Cobb. What impressed us was that, in an industry where there is an enormous amount of fluff, over-hype and just plain misinformation, Mike stood out as a straight shooter, and someone who was more interested in building for the long term, on a solid foundation built on credibility and providing value to all stakeholders. We are thrilled to have Mike Cobb on our team."
"I am pleased to serve as an Advisory Director for Best Places in the World to Retire," said Cobb. "Chuck and his team are providing a real time Q&A format for people who want to know what their options are, what it's like, and how to get connected into a new community once they move overseas. The best part is that the answers to queries are being answered by expats who are 'walking the walk'; people the new arrivals are likely to meet and get to know upon arriving to a new home. It's a new twist on the bulletin boards of the past, with a focus on the future of lifestyles overseas. Chuck is a forward thinker, a big thinker, and someone who really cares about the ultimate experience of people who pick up and move to the region. His work is pioneering in a pioneering industry."
"Having Mike Cobb is a real 'feather in our cap'", Bolotin said. "On a very important level, it announces that Best Places in the World to Retire has 'arrived'. We look forward working with Mike to help to build a better future for the industry and for all the people we serve who are looking for a better life abroad."
Expat stories by or about Mike Cobb on the Best Places in the World to Retire website:
About Best Places in the World to Retire
Funded and run by an experienced group of entrepreneurs and investors based primarily in Southern Arizona and utilizing an innovative business model, Best Places In The World To Retire solves the problems of two groups of people: 1) those searching for "no spin," organized, balanced, diverse and credible information about moving, doing business, or visiting abroad; and, 2) for profit organizations seeking new clients and and non-profit organizations seeking new donors and volunteers.
The main areas of the site are: 1) Community Q & A, with thousands of answers to questions, provided by a community of experts; 2) Location Advisor, a real time, interactive, fun and informative questionnaire that recommends the best places to live; 3) Expat Stories, where real expats tell their experiences; and, 4) Marketplace, where for-profit and non-profit organizations have their commercial listings, all tied into the questions they answered and the stories they posted. The study Expats: Expectations and Reality, Expat Reports: Is it Cheaper to Live Abroad, Expat Report: How is Healthcare Abroad and the eBook Panama-- the 62 Things You Must Know, by Jet Metier, is available for free download here.
Contact:
Vice President, Business Development, Marketing & Sales