Boquete, Panamá, Today
Posted by Lissy Lezcano - Lissy Lezcano Attorney & Mediator on August 24, 2013

Hi Friends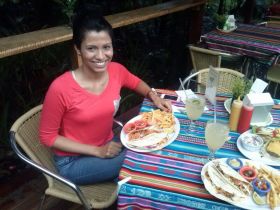 My name is Lissy and I want to share with you my trip to Boquete today. I went to Big Daddy's Grill and had the best shrimp taco ever, and the day was nice; we have a great coffee!!! Ufff the margarita is the besttttt.
Today was very quiet for a Friday night, a little rain but nothing to worry about; I just remember why people love Boquete so much!!! Peaceful place with the nature around you the sound of the river….. So nice I wish I can stay overnight….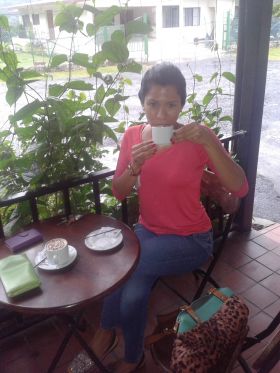 You need to come over…… I felt like I was in the most exclusive place in the world and I was just 45 minutes away from my house. I'm so lucky to be in Panama….
I will let you know my next little adventure will be "Bocas del Toro" on September. I have everything arranged!!!! I will take photos for you!!
See U