The Flower and Coffee International Fair in Boquete, Panamá
Posted by Ray Miller on July 12, 2013

The Flower and Coffee International Fair in Boquete is one of the most important in the region. The town of about 25,000, plays host to an expected 130,000 visitors during the 10 day run, which estimates about $2 million dollars to the economy. The floral offerings come from Canada, the US, Central and South America. The crowds come quite literally from around the world.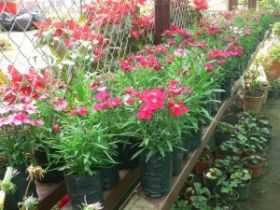 The flower gardens are the main attraction at the Fair. Geraniums, Hydrangeas, Marigolds, Chinese Carnations, Begonias, Snapdragons, amongst others are featured. During the year, flowers and plants can be purchased at the nurseries at the fair site. Prices vary from $2 to $5.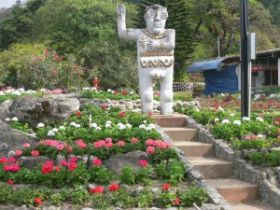 Among the great number of national and foreign handicrafts that could be found were the items called
Nahuas
and
Chacaras
made by the women of
Ngobe
Bugle tribe. The
Nahuas
are dresses, generally handmade, taking up to 15 days and priced from $25 to $60 depending on the size and design. The
Chacaras
are fabric bags made with threads of tree barks and painted with natural dyes extracted from fruits, roots and leaves. The prices vary from $3 to $25 depending on the size and design.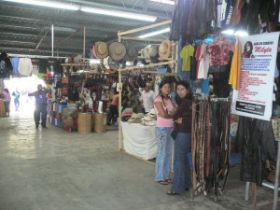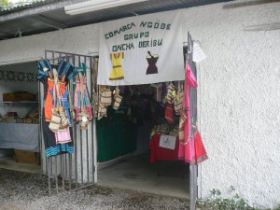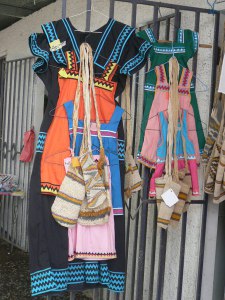 Found this video of the fair last year.
'Mouse over' the video to see Controls
and select Full Screen!
Regarding the coffee offering of the Flower and Coffee International Fair, Panama is a world leader in quality. Witness the following:
Panama continues to lead the world in the quality of Geisha coffee. The "Esmeralda Special" Geisha variety re-heated the coffee market this week by breaking the world price record at $170.20 a pound.
In the online auction "Best of Panama 2010, Japanese Coffee House Sazae purchased eight 50 lb bags of coffee worth $68,080.