A New Supermacado in Chiriquí
Posted by Karen Walter - Local Travel Excursions on June 11, 2016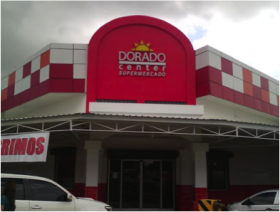 Living in the western end of Panama has its charm as well as its challenges. We often hear that folks miss certain products from home and many make routine treks to Panama City to take advantage of greater product availability. The truth is, there is greater variety in Panama City than in smaller cities and towns. This is often the case in more urban areas. But here in Chiriqui, if you look around long enough you are usually able to find most of what of you need in the various grocery stores.
Living in David offers the convenience of easier access to more products and services opposed to more rural towns, even though not as varied as Panama City. However, the supermarkets really do offer a nice variety. Unfortunately, it is rare that you can go to one market and find everything that you are looking for. Either one store does not carry some of your items or they happen to be out of them when you need it. And, some local items are seasonal leaving you having to go without until the crop comes in again. That aside, the grocery stores are generally well stocked and offer many of the items that we gringos are accustomed to as well as the local options. While one may prefer the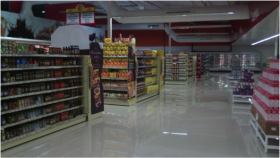 artisan breads in the bakeries of El Rey and Romero and the deli section of Super 99, the overall offerings are generally pretty good. Throw in the smaller locally owned convenience stores, you are pretty much able to find all of your basic needs relatively easily.
When there is an addition to our grocery options, our shopping experiences become a little easier and more enjoyable. Here in Chiriqui we have the addition of a new supermarket, Dorado Center. It is the second market by the same local owner who opened the first Dorado market near the main bus terminal. Our new Dorado Center offers a lovely market experience with large aisles, a small area with plumbing and office supplies and a cafe where one can grab a coffee and some baked snacks.
The new Dorado Center is located in a residential area of Lasonda in David and is considered a hidden gem, away from the business district and other grocery chains. Not so much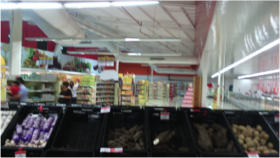 a great option for imported goods although there are some, there is a large selection of general staples and local products. The deli and meat sections are extensive and the fruits and vegetables are fresh and inviting. The refrigerated and frozen sections are large and the overall feel of the whole store is clean, comfortable and enjoyable with friendly and helpful staff.
The new Dorado Center offers a great shopping experience. For those who live in the David area, you are encouraged to check it out and tell your friends. For those who plan to visit the Chiriqui province, look for Dorado and the many new shopping locations that are planned for our area, including Walmart, a mega mall and new transit center.