Some Area History in Panama
Posted by Ray Miller on October 2, 2013

The first human settlements in Boquete were found between the years 300 AD and 600 AD. Many petroglyphs in Caldera indicate human presence before the conquest. Those petroglyphs could have been used, among others things, as route maps or signs for travelers.
During the colonial period, Boquete was a refuge for the indigenous cultures that used the surrounding mountains to escape from the Spanish oppression because the valley was very isolated.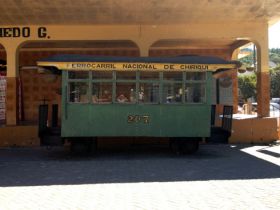 A railroad was built in 1916 at a cost of over $2,000,000. The road to Boquete opened in 1949, and the railway service closed in 1952. The road has recently been expanded to 4 lanes, at a cost of over $127,000,000. President Martinelli was here for a dedication of the completed project in September 2013.