My visit to the Flowers and Coffee Fair in Boquete, Chiriqui, Panama
Posted by Vicky Wilson - Boquete Now Realty on January 23, 2013

On Saturday, my mother and I visited the 35thCoffee and Flowers fair in Boquete, a traditional event taking place each year from the 10th- 21 of January.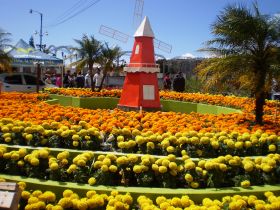 This year displaying a beautifully clear, sunny, and windy weather as a backdrop, with occasional Bajareque mist, reminding us we were indeed in one of the most beautiful places in the world.

Boquete has experienced a complete transformation with so many changes and improvements since I returned to Panama as an expat several years ago. The festivities of the Fair certainly emphasize the distinct beauty of its Nature with the abundance of flowers, the magnificent coffee plantations producing the world renowned geisha coffee, the majesty of the Caldera R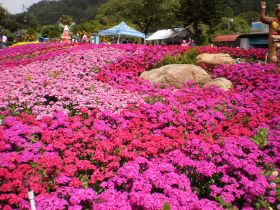 iver which borders the fair grounds and most importantly the friendliness and welcoming smile of its people.

Myriad of tourists and visitors from all over the country filled the grounds and stands. Vendors from Central and South America presenting and selling their native, typical goods. Restaurants with long lines waiting to eat. Hotels and Hostels with no vacancies. No doubt this year's fair brings prosperity to our beautiful town Boquete.
Here are two videos for you to watch: