Darién, rainforest reserve in Panamá.
Posted by Lourdes Townshend on November 26, 2013

Darien, Republic of Panamá.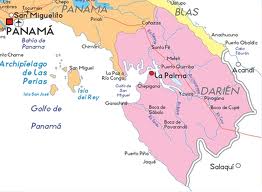 This province is situated on the border with Colombia, and the center is La Palma. Weather is around
70° to
87°. It´s also known as "Tapón del Darién", because of its extensive and prime mountainous rainforest and jungle. Its geography, with lots of high volume rivers like the "Chucunaque" and "Tuira", heavy jungle, national park and waterfalls, do not permit the continuation of the Pan American Highway that connects South, Central and North America. Most environmentalists are against this road because it will affect a great deal, their prime goal to keep the area as one of the greatest unincorporated natural reserve areas, not only in the Americas, but in the world. Their concern is continuation of the Pan American Highway through this area will bring all kind of diseases, interruption of a prime forest and would cause extensive damage to the local environment.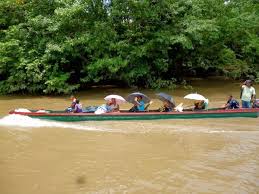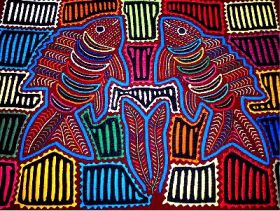 The land produces lots of trees that are used for industrial purposes, regulated by
ANAM
, the primary environmental authority in Panamá. But by law, no trees can be cut without permission.
With beautiful views everywhere, Darien is divided into several towns and villages. There are 2 local native communities: Guna and Embera-Wounaan. Their way of transportation is the "piragua" (a little boat made out of wood without a motor). The San Blas Archipelago is very well kept with ancestry traditions and culture, in which the seniors are highly respected, as well as the women. Their main product is the "mola", a beautiful art craft made out of different types of textiles, and always handmade.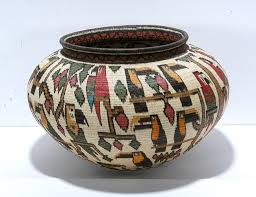 The Emberá-Wounaan are totally different in their culture and dress code, but they kept their ancestry traditions as well. They produce a beautiful craft named "tagua" (pictured above, to the right), which are designs made out of roots of different trees. Their main food is corn, plantains, coconut, fish and seafood. Their main income comes from tourism and arts and crafts. Many of them are highly educated and migrate to the city or other countries and are a tremendous asset to society. Tour operators offer different ways to visit this beautiful place, by car or plane. Adventure and outdoor tours to Darien are very appreciated by visitors who love nature, fishing, boat exploration between islands, knowledge of new cultures, writers, scientists, backpackers, scuba divers, snorkelers, or those who simply enjoy admiring beautiful sunsets and sunrises.