Darien, Republic of Panamá.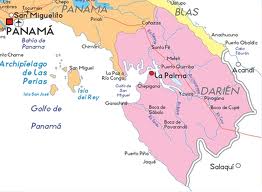 This province is situated on the border with Colombia, and the center is La Palma. Weather is around
70° to
87°. It´s also known as "Tapón del Darién", because of its extensive and prime mountainous rainforest and jungle. Its geography, with lots of high volume rivers like the "Chucunaque" and "Tuira", heavy jungle, national park and waterfalls, do not permit the...