New Butterfly Haven in El Valle, Panama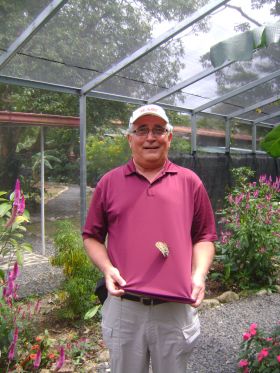 On Saturday February 15, 2014 I visited the new Butterfly Haven located in El Valle. Yes I am truly lucky & blessed - I visited a wonderful butterfly haven while many North Americans suffered thru extreme February cold & snow.
Oh yeah one of the butterflies even landed on my shirt and wanted to return to my home in Coronado with me (just 28 miles away)... but don't worry I was very careful & made every effort not to hurt this butterfly & I did not remove God's special creature from its new found home in the El Valle Butterfly Haven.
Posted in
My Life in Coronado, Panama
February 17, 2014