Response to "Things are a Changing Here…" about Coronado: The Reality Is, We're Doing Great! 
Posted by Daryl Ries - Keller Williams Panama, associate on July 11, 2017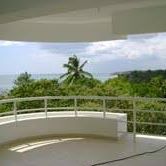 The expat story "
Things are a changing here…
" about the situation in Coronado, Panama, does not present a knowledgeable picture of the area. It was written with no updated information and worse, distorted facts.
The area is booming with new low-rise beach condos and high-rises, but low-rise condos have priority so as to keep the area less crowded and there is no obstruction of sea and mountain views, which are spectacular.
The "local hangout pub for sale" (Picasso) is selling to like-minded new owners. The current owners have turned a great profit in the 7 years since they established this place and they are ready to take that profit and travel the world. This is a SUCCESS story.
The planters at the roof pool and social area of Coronado Bay, the luxury beach high-rise, were removed due to winds that often make such planters unstable. However, the landscaping at the larger pool and social area at the beach duo levels is magnificent. This will always be a landmark condominium with short and long-term rentals by owners who bought for investment value and part time vacation or residency. There are many full-time residents from many nationalities who enjoy the incredible well-kept amenities and security.
The closure of the bar and restaurant in 2013 were part of the Solarium that was converted from a hotel to condos that added to the sale and rental space of Coronado Bay. The bar and grill area on the roof is used by tenants for their own parties and weekly cocktail gatherings that are very popular.