Lots of New Things in Coronado, Panama
Posted by RICH Novak - RE/MAX Beaches & City! INC. on February 25, 2014

Jet Metier was going to meet Rich Novak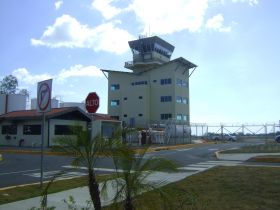 and his wife and business partner Janet in Panama, but Jet developed a "funny tummy" and had to beg off. More than a year later, as an avid listener to Rich's radio program in podcast form, Jet wanted to turn the tables on "Your Man in Panama" and interview him.
Instead, Rich took the initiative and contacted Jet to report on what was new to the landscape in the environs of Coronado, Panama, the jewel in the crown of beach communities outside of the metropolis of Panama City, where the locals have staked their weekend homes for decades.

Jet requested pictures. Rich supplied a slew.
Jet Metier:
Hi, Rich. Good morning. I heard that you have lots of news to share with the Best Places community. I guess a lot has changed since we were there last year.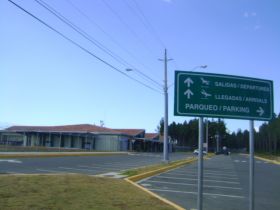 Rich Novak: Hello, Jet. How about if I give you an update about all the growth and development that's taking place here in the Panama Pacific Ocean beach communities (Panama's Gold Coast) giving special emphasis to the new Scarlett Martinez International Airport, and the new beach resort hotels, such as the Westin Hotel at Playa Bonita, the J.W. Marriot at Buenaventura, the RIU being built at Playa Blanca, the Sheraton at Bijao, the TRYP Hotel at Coronado, and of course, include info about all the new stores popping up in the Coronado area, and perhaps also provide info about Coronado Golf Tower, which offers membership to the Coronado Golf & Beach Club & Equestrian Center?
Jet Metier:
That's a lot to give, Rich. Great. It sounds like a construction vortex down there.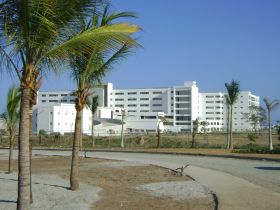 Tell me what you can. I appreciate all the pictures you sent. What do they show?
Rich Novak: I just sent you 14 pictures about all the new developments in the Coronado area of Panama, on the Pacific coast. How about if we start our conversation talking about the new Scarlett Martinez International Airport?

Jet Metier: Yes, let's talk about the new airport. Everyone was very excited to have an airport by all the destination resorts and little fishing villages. I bet the residents in the upper terra regions of El Valle are happy, too, that they won't have to fight traffic to get back into the city for a flight. Is the airport complete?

Rich Novak: The new international beach airport is complete, but no international flights are landing there yet. It's my understanding that international flights will begin to land in April 2014. There will be charter flights from Canada via Sunwing.ca and Transat, maybe even Copa flights from the U.S. We'll see. I intend to post additional info as it becomes available.
Jet Metier:
Hey, Rich, that's why they call you, "THE Man in Panama."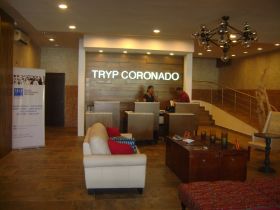 So tell me, before the new airport, what was air travel like for people who lived in this area? Where is the main airport in Panama? And how do you think it will make air travel for those in your neck of the woods a lot easier?

Rich Novak: Right now tourists must fly into Tocumen International Airport, which is located to the east of Panama City, and depending on the day and time, it can be a two hour trip, and sometimes even more out to Panama's Pacific Ocean beach resorts. The new Scarlett Martinez Airport is located at kilometer marker 115, only a few minutes away from the Royal DeCameron Resort at Farallon and a new RIU Resort, which is under construction at Playa Blanca. Also a new shopping center is being built near the airport by Grupo Los Pueblos, which has built just about all of Panama's existing large shopping centers. The Scarlett Martinez Airport will be a real boon to Panama's Pacific Ocean beach communities!
Jet Metier:
Those are good reference points for those of us that have visited the area, Rich. So let's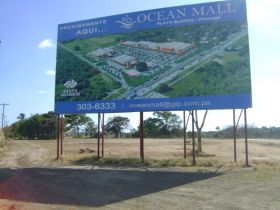 step back and pretend that I am one of those people who have been reading your answers on Best Places in the World to Retire. Where do you recommend our visitors make their starting base as we research our retirement or second home? And why?

Rich Novak: I would recommend that Coronado Beach Panama be the starting base for anyone researching a safe haven for retirement or a second home. Did you know that International Living just ranked Panama the number one country for retirement overseas? My wife and I and our calico cat live in Coronado, in a secure gated community, and in a building named Coronado Golf, which offers membership to the Golf Club, the Beach Club, and the Equestrian Center. When a person wants to visit Coronado Panama, I would recommend staying at the Coronado Golf and Beach Resort, or the brand new Coronado TRYP Playa Hotel or the brand new Coronado Inn and Casino, which is just about complete and will soon be ready for occupancy.

Much growth is taking place in Coronado Beach and surrounding Pacific Ocean beach communities. Did I tell you that RE/MAX Panama just opened a brand new office in the Coronado Mall? That's the mall with the McDonald's and the Super 99 Store. Come To Panama and Turn YOUR Frown Upside Down!

Jet Metier: Thank-you Rich Novak for the update and for all your photographs of the new developments in Coronado, Panama; I will use most of them. I know our readers will find them very interesting. My best to Janet.
Above photos, top to bottom: The new Scarlett Martinez International Airport Control Tower, Rio Hato, Panama; the road leading to the Scarlett Martinez International Airport, Panama; RIU Resort in Playa Blanca, Panama; TRYP Hotel Coronado, Panama; and the sign for Ocean Mall to be built in the vicinity of the new airport near Rio Hato, Panama.
Photos below left to right: Coronado Beach Club in Coronado, Panama; the Equestrian Center at Coronado Beach, Panama; Coronado Beach New Hotel; Coronado Beach Medical Clinic, Coronado, Panama; and the entrance gate to the Coronado Beach Equestrian Center, Coronado, Panama.