Living in Pedasi, Panamá
Posted by Ricardo Campos on August 10, 2014

Another sunny and breezy day. It´s late in the day and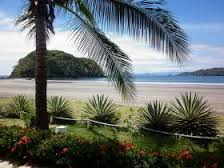 I´m just now ready for lunch, waiting for my grilled tuna sandwich with a tall glass of fresh squeezed pineapple juice! After all, this is the famous "Tuna Coast" of Pacific Panama.
I certainly hope those reading this information about living in Panama can arrange a trip down soon. And see for themselves the beauty of the Azuero Peninsula, the tranquility of the town of Pedasi and the value of Andromeda. The secret of this area is not so secret anymore, yet it remains a quiet laid back typical town. It´s what makes this place special.
Living in Pedasi, a coastal town of Panama, known as the "Heartland" of Panama with its rich folklore and friendly residents is much different than living in the capital city of Panama. In the city you can live well on US $3000 per month or slightly less it depends on where you live. Or it could be more if you live in the ritzy part of town. The cost of living outside of the metropolitan area is much less. I´m living just fine on under $1,500 per month in Pedasi.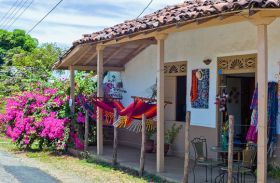 In Pedasi we have new hospital with emergency room and full services. Its new and will be operational by the end of 2014. The other day, while working in the garden, I punctured my hand with a rusty nail. My visit to the hospital, emergency room, tetanus shot, doctor visit and antibiotic cost $96. I left the hospital smiling! Medical services and are up to par with that of the USA but the costs are much more affordable. You can have n excellent vacation and include dental or medical treatment at a fraction of the cost of what you would pay in the USA.
Life in Panama is much different than in the USA where I lived my life until five years ago. I was getting a bit nervous with the way the economy was deteriorating and the political structure was changing in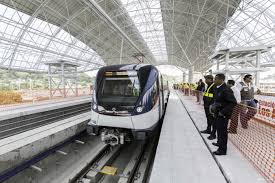 the USA. After seeing my life savings dwindling rapidly, I decided to check out Costa Rica, and the many stories I had heard, both good and bad. I found it to be a beautiful country with much to offer with its eco friendly atmosphere.
But after visiting Panama and analyzing its economic trend, I found it to be more stable and progressing with an increasing economic status.
I found Panama also to be rich in heritage and natural resources. The government in Panama is progressing and there has been much change and improvement in its infrastructure, educational system and new hospitals and roadways have been constructed. The new subway system is the envy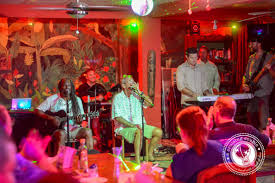 of all central and South American countries; sleek, modern and efficient in transporting thousands each day.
Panama is a beautiful country with beautiful landscapes and historical sites such as Casco Viejo, declared A World Heritage Site by UNESCO, with its Spanish colonial design dating back to 1673. This entire area is undergoing restoration by developers and becoming the place to be and be seen. Landscapes with the Caribbean coast offers stunning seascapes found in the San Blas Archipelago consisting of over 200 islands.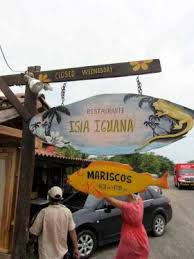 The Azuero Peninsula on the opposite Pacific coast offers a world in itself. From world class surfing, deep sea fishing, snorkeling, scuba diving, whale watching and observing thousands of nesting turtles, to horseback riding or enjoying an afternoon in a natural hillside pool under the canopy of a shade tree.
Tonight after enjoying the festivities of the coronation of Miss Pedasi, I must decide where to dine. Will it be one of the Italian restaurants, French or at the lively American fare Smiley´s with it live music or the local seafood restaurant Isla Iguana?
That´s just to name a few of the many restaurants in Pedasi and the surrounding área.
That´s Life….living in Panama!