Best Place to Retire in The World is Pedasi Panama
Posted by Ricardo Campos on August 23, 2014

It's another beautiful day in Pedasi. In the morning it rained but now the sun is shining and there's a nice breeze. A great day to go fishing or just plain relaxing on the beach under a shade tree with a tropical drink!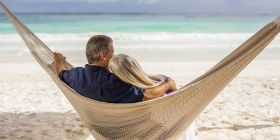 I just wanted to tell people about Pedasi and the Azuero Peninsula without sounding like I'm selling them. lol
I have visited 43 states, including Hawaii. I've visited Spain, the Bahamas, US Virgin Islands, Puerto Rico, Colombia, and Costa Rica but this place has a bit of everything I was looking for. Basically, good predictable weather with a dry and wet season, though the wet season is not as bad in Pedasi as it is in other areas of Panama. Pedasi is the dryer part of all of Panama. The other item important to me is low cost of living.
Of course to "sweeten the pot", in Pedasi the crime rate is very low, the people are warm and friendly and we have some beautiful scenery all around. The surrounding countryside looks like the rolling hills I saw in the wine country of Spain. Others say it´s like the countryside in Tuscany, Italy.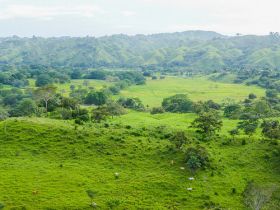 The national currency in Panama is the dollar and in the smaller towns like Pedasi the cost of living is much less than in the capital city. I have a friend in Miami who is retired as is his wife but they are just making ends meet on $4,000 per month. With that they could live like kings in Pedasi. And that would include a mortgage payment and all other expenses including adventures in Panama.
We're excited to see how things are moving along with the construction of the homes and the Beach Club at Andromeda.
The other day, while I was taking a look at the progress of the Beach Club, I noticed a commotion out to sea and saw a humpback whale jump out of the water. Sure beats watching it live rather than on National Geographic.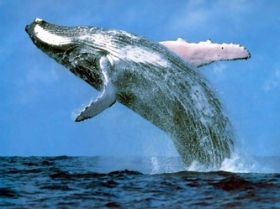 The other evening I was at the coronation of Miss Pedasi. She will be in the parade of the Thousand Polleras representing Pedasi.
That's living in Pedasi!