Story of my life in Panama
Posted by Louis Seldon on April 5, 2013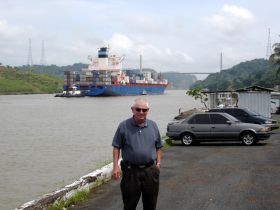 I was born in Santo Thomas Hospital in Panama City. My parents & grandparents worked for the Panama Canal Company & we lived on the Canal Zone. From birth to age 5 (1944 - 50) we lived in the Balboa Gavlin area on Cacao Street (in the days before the bridge to our house was on Panamá Bay).
Next we moved to Balboa in "the flats" on Carr St. from 1950 - 54, in 1954 we moved to Los Rios & were the first family to occupy the house we lived in. In 1960 I left the PCZ with my grandparents to live in Panama City, FLORIDA where my uncle was a doctor. I attended 11th & 12th grade & graduated from Bay County High School in 1962.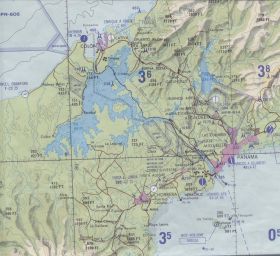 Since then I have been back to Panamá many times including participating in the UNITAS conference for a joint Navy & South American military forces exercises. My mother who had retired to Panama City, FL moved back to Panama in the early '90s & I visited her about 4 times when she passed away in 1996. I attended the last Balboa High School graduation in May 1999 & since then have been back to Panama many times.
I am a member of the American Society of Panama, U.S. Navy League of Panama, Balboa Elks associate member (my member lodge is in Grapevine, TX), ExPats group, InterNations, & probably a few more I can't think of. I am continuously getting update news & distribute it through my web & blog & I have about an 11 page text of information available to people who contact me for info on visiting or moving to Panama.