El Pinacate and Gran Altar Desert Ecosystem --- a World Heritage Site
Posted by Gary Coles - Paradise For Gringos on December 13, 2016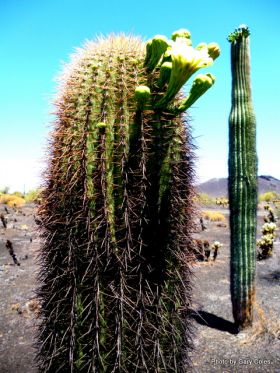 Three years ago UNESCO recognized two of my favorite places as World Heritage Sites.
One was a mountain in Italy and the other an ecosystem in Northern Mexico. Both places have something in common besides being favorites of mine. They both have a volcanic ancestry.
The mountain, Mt Etna, is a volcano on the east coast of Sicily that I once climbed during an eruption.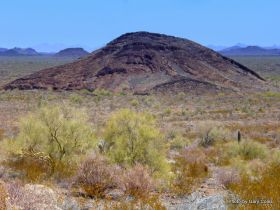 El Pinacate and Gran Altar Desert is an ecosystem and has dormant volcanoes. El Pinacate has 9 huge volcanic craters, over 400 cinder cones, and large lava fields.
It resembles the surface of the moon and NASA even sent astronauts here for training in the late 1960's.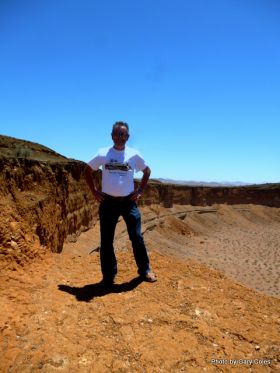 But life is abundant in the rugged area. There are 56 types of mammals, 43 types of reptile, 222 types of birds, 4 types of amphibians, 5 freshwater fish species, and over 560 different types of plants.
This 2,759 square mile section of the Sonora desert has high temperatures similar to Death Valley in California.
The day I visited, it was 111 degrees F (44 C) by 11 in the morning (I didn't look at the temperature after that).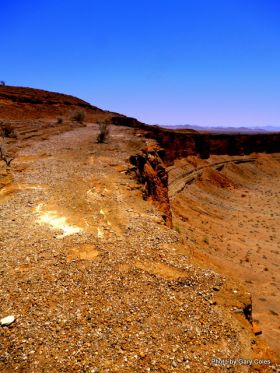 Even though it may seem inhospitable, you may see Sonora pronghorns, whitetail deer, bighorn sheep, badgers, wild boars, desert tortoises, Gila monsters, golden eagles, owls, falcons, chameleons, and toads.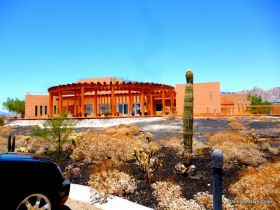 There is an excellent visitor center, "Schuk Toak". The name means "Sacred Mountain" in the Pápago (Tohono O'odham) dialect.
They consider the area sacred and you can find petroglyphs (carvings on the rocks) and geoglyphs (figures created by placing rocks on the ground).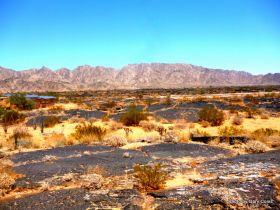 The center is on the most recent lava flow and is a perfect place to see the largest sand dune field in North America.
Besides the center, there are ten interpretive stations that give a lot of fascinating information.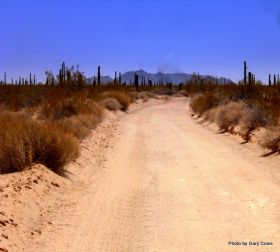 To see the reserve, it is best to stay in Puerto Peñasco and go north on Highway 8. This is the main highway to Arizona from Puerto Peñasco and the main access to the reserve is at Km. 52.
From there you can take a dirt road that takes you on a 72 km loop and passes many of the interesting features of the reserve, The road is in good condition and since it is in one of the driest areas on Earth, you don't really need to worry about getting stuck in a mud puddle.
---