Life in the coffee hills of Veracruz
Posted by Christian Pickup on July 21, 2016

We moved to Mexico from Edmonton, Alberta, Canada, in November of 2011. I had visited Mexico many times before, and spoke some Spanish prior to the move. My wife is Mexican born, but had lived in Canada many years. We made the move with our 2 young daughters (2 and newborn), and our 5 year old dog. We were going because of my wife's work (she had been offered a research position at the state of Veracruz' leading university.

I expected some culture shock, what surprised is is how much culture shock my wife experienced. But the biggest and most profound sense we felt was loneliness. We moved far away from my family, our friends, and to an area very far from my wife's family. Making new friends was hard, at first, but through our daughter's preschool and through church we slowly met people and made new friends.

We moved to a city just outside the capital of the state of Veracruz. The capital is Xalapa (Ha-la-pa). We moved to a city called Coatepec (Ko-ah-teh-pec), just 10 minutes from Xalapa. Coatepec is renowned for its coffee production (it repeatedly wins national and international awards for its coffee).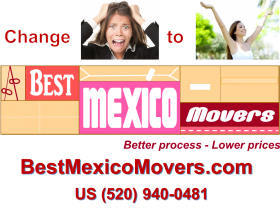 The altitude, climate, and cloud forests make for excellent coffee and incredibly diverse flora and fauna. Birding friends have told me the area is a birder's heaven. Xalapa is a university city, hosting the state university and campuses of several other institutions. The arts scene in the area is amazing, with a world class orchestra, a myriad of local independent musicians, and the other arts are well represented too. Food-wise, like much of Mexico, the region is a foodie's paradise. The local tamal, known as a ranchero, is more humid and flavourful than tamales that one can find in much of the rest of Mexico. The local varieties of Mole are great too. Being about an hour from the coast, sea-food is cheap and plentiful, and always fresh. There are also many fine museums (including the second largest anthropology museum in the country) in the region, which due to its importance prior to, during, and after the Spanish conquest, has innumerable sites of historical and anthropological interest.

What I liked the most, upon arrival, was the pleasant climate (not too hot, nor too cold). It is a lot like Vancouver (BC), or Seattle (WA). It rains most days in the afternoon or evening, which keeps the area lush and green. Xalapa boasts many parks and green areas, which are great for taking the dog and kids out for walks.

After about two years, I opened my own business. I opened a small tobacco shop in downtown Xalapa. I was surprised about how little it cost to open the store, and how easy it was to obtain the permits. I had expected a bureaucratic nightmare, and was very pleasantly surprised.

We were surprised by how many English speaking expats there are in the area. The community is just beginning to organize. Most of them are retirees, but there are many couples our age too. We have been helping the community organize through a secret group on Facebook. It seems every English-speaking expat I meet knows many whom I have not yet met. I estimate the number to be a few hundred strong, though personally, I have only met about 50.

Since my wife and I both work in Xalapa, and our daughters go to school there, we are now contemplating moving there, te be able to drive less, and rely less on our vehicles.